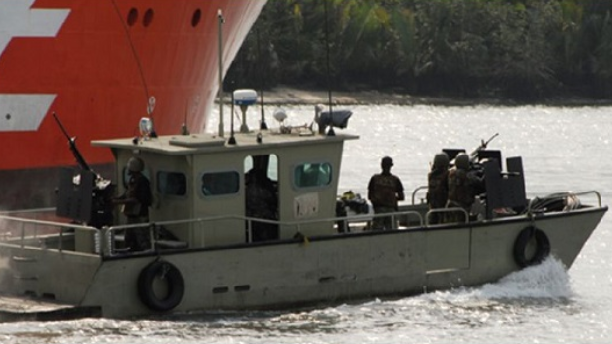 A group known as the Western and Central Africa Port Security (WeCAPS) has called for stricter security architecture at Nigerian ports and maritime domain.
The group made the call on Thursday at the closing of its first mission training in Nigeria for ports in the Lagos area.
Speaking at the event which held in Lagos, WeCAPS team leader, Nico Vertogen said the need to strengthen the security and safety of the ports in West and Central African cannot be overemphasized while stating that this will help reduce vulnerabilities and risks thereby increasing skills and vigilance.
He explained that the WeCAPS project is a partner project with experts offering their opinions on safety and security.
"WeCAPS is not an approach of giving yellow cards or red cards but it is an approach of working together among colleagues and experts," he said.
Speaking earlier the Managing Director of the Nigerian Ports Authority (NPA), Mohammed Bello-Koko, represented by NPA's General Manager, Security, Mohammed Khalil, commended EU for the WeCAPS training mission, stating that it came to Nigeria when the authority was prioritising safety and security to achieve a hub status within the region.
He said the training was built around a detailed assessment report of ports in the Lagos maritime security zone conducted in April 2022 together with the WeCAPS team of experts aimed at strengthening capacity of the country human capital in various areas of port operations, but particularly in the areas of port security, safety and fire service.
"As an integral part of the global maritime logistics and supply chain,  the portrait file of safety and security of the ports are of paramount importance to the well-being of the global economy," he saod.
Also speaking, the Head, International Ships & Ports Facility Security Code (ISPS Code) of the Nigerian Maritime Administration and Safety Agency (NIMASA), Isa Mudi, said, "No one here doubts the fundamental role the maritime industry plays in boosting global trade and economic prosperity. We are also aware that effective collaboration is critical in dealing with issues of security, otherwise we will not all be gathered here.
"The maritime industry is such a closely knit community that security threats can migrate from a vulnerable port in one country to a seemingly less vulnerable one in another country using ships as a conduit for this migration. Therefore, while we continue to maintain constructive collaborative efforts, the onus is on each nation to properly secure its maritime domain."