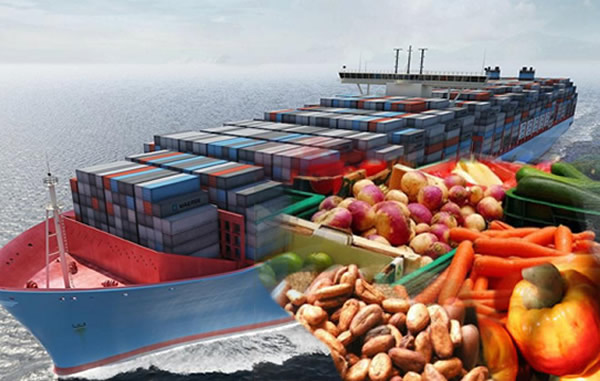 The Executive Director of Nigerian Export Promotion Council (NEPC), Ezra Yakusak, said Nigeria's non-oil sector export proceeds has recorded massive growth as the country exported products worth $2.593 billion in the first half of 2022.
Yakusak, said this while briefing newsmen in Abuja on the performances of NEPC from January to June 2022.
This non-oil sector performance represents 62.37 per cent increase from the $1.59 billion exported within the same period in 2021.
He said the "significant growth" is despite the global economic down turn due to the pandemic that affected most businesses in 2021.
He said that over 200 products ranging from manufactured, semi-processed, solid minerals, to raw agricultural products were exported in the period under review.
Yakusak while giving a break down of the top 15 exported product in the first half year of 2022, he said urea/fertiliser was the biggest export as it recorded 32.49 percent of total export while cocoa beans, sesame seed and aluminum ingots contributed 12.65 per cent, 7 per cent and 5.07 per cent respectively.
The top three destinations for Nigeria's exports based on the value were Brazil, United States of America and India, out of the 112 countries across the Americas, Asia, Europe, Oceania regions and Africa.
"Regrettably, of the top 10 export destination of Nigerian products, none is an African country. Only Benin and Niger Republic made it to the top 15," he said.
"Both Benin and Niger Republic are Nigeria's immediate neighbours and as such they are traditionally gateways for informal export activities. This bi-annual report therefore indicates that the council's campaign at mainstreaming informal export is gradually yielding results," he said.
He also said that products exported from Nigeria are gradually shifting from agricultural exports to semi-processed/manufactured goods.
Copyright Ships & Ports Ltd. Permission to use quotations from this article is granted subject to appropriate credit given to www.shipsandports.com.ng as the source.