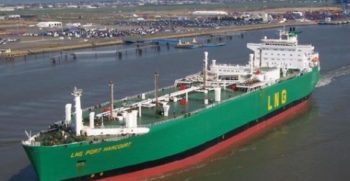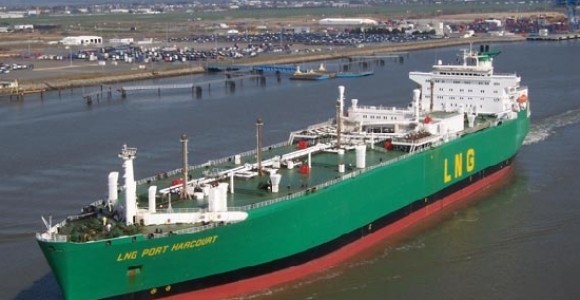 The federal high court, Lagos has ruled that Nigeria LNG Limited (NLNG) was right in its refusal to pay levies demanded by the Nigerian Maritime Administration and Security Agency (NIMASA) and that all such payments already made by NLNG to NIMASA should be refunded.
Delivering the judgement, Justice M.B Idris said  NIMASA was wrong in blocking the Bonny Channel for the purpose of enforcing the payments against NLNG.
NIMASA had said NLNG was liable to pay three percent gross freight on its international inbound and outbound cargo, sea protection levy, two percent cabotage surcharge on all activities carried out for and on its behalf, as well as other sundry claims, all of which NLNG disputed.
NIMASA had blocked the company's export from Bonny Island for 22 days.
Immediate past MD/CEO Nigeria LNG Limited, Babs Omotowa, said the company lost $475 million during the period of NIMASA's blockade.
In 2013, NLNG filed the case against NIMASA at the federal high court. The organisation sought a judicial determination on the legality of levies sought to be imposed by NIMASA, and the blockade of the Bonny channel by NIMASA as a result of the dispute.
According to a statement by NLNG's  general manager, external relations,  Kudo Eresia-Eke released to newsmen: "An interim injunction granted in favour of NLNG by the federal high court was disobeyed by NIMASA, which again effected a blockade of the Bonny Channel for over a three-week period whilst the matter was pending, thereby preventing NLNG vessels and other vessels doing business with the company, from entry and exit through the channel.
Omotowa expressed delight over the ruling but said it would not restore the huge loss.
"Unfortunately, the victory will not restore NLNG's $475 million loss arising from NIMASA's blockade of its ships in 2013. 65% ($308.75 million) of this sum would have gone into the federal government's purse in dividend and taxes," he said.
"The blockade was the toughest and lowest period of my five-year tenure at the helm of Nigeria LNG Limited. It was indeed a very lonely and stressful period for Nigeria LNG Limited."
"The federal high court judgement reinforces NLNG's position that by the provisions of the applicable laws, the company is not subject to payment to NIMASA of the 3% gross freight as well as the sea protection levy, and that the 2% cabotage levy is inapplicable because NLNG's vessels are not involved in coastal trade or cabotage."