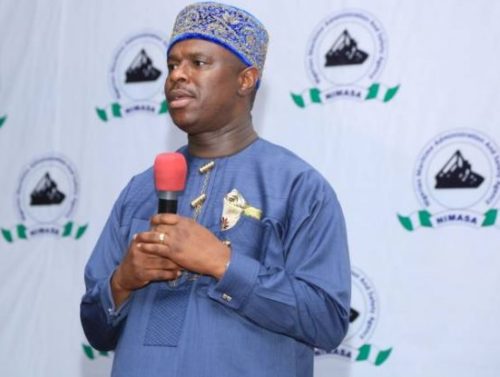 Director General, Nigerian Maritime Administration and Safety Agency (NIMASA), Dr. Dakuku Peterside, has said that the agency has commenced engagement with the Federal Ministry of Finance through the Nigeria Customs Service on the need to have a special duty rate for acquisition of Nigerian flagged vessels.
Recall that indigenous ship owners have severally lamented the high customs duty of 15 percent on importation of Nigerian flagged vessels as against vessels flying foreign flags which are required to pay as low as one percent.
Speaking to journalists on the sidelines of the ship owners End of the Year Workshop and Dinner in Lagos on Tuesday, Peterside noted that the development has made Nigerian ship owners uncompetitive in international trade.
He said, "We are having series of engagement although they may not have yielded the desired result yet, but I believe we are on course.  We are having intervention with the Nigeria Customs Service so that they can have special dirty rate for acquisition of vessels.
"If you are bringing in vessel for a short time work in Nigeria, Customs will charge you a tariff that is lower than when you are bringing in a vessel as a Nigerian to the country. As a Nigerian, you will pay very high tariff but as a foreigner bringing vessel to work for one month, you pay low tariff, we cannot compete with that.
"So we are engaging both Customs and the Federal Ministry of Finance to create a special tariff regime for those bringing in vessels to the country and vessel related part for vessels repair and related services. That will also help reduce tariff in vessel acquisition and importation of spare part.
"So far we have written to the office of the Vice President to cause that meeting to happen and as soon as it happens, I am very optimistic that there will be positive results and we should be able to have a special duty regime for those who are importing vessels and related maritime assets to the country.
Dakuku said the move was part of efforts by the agency to grow the shipping industry by providing conducive working environment for indigenous ships owners.