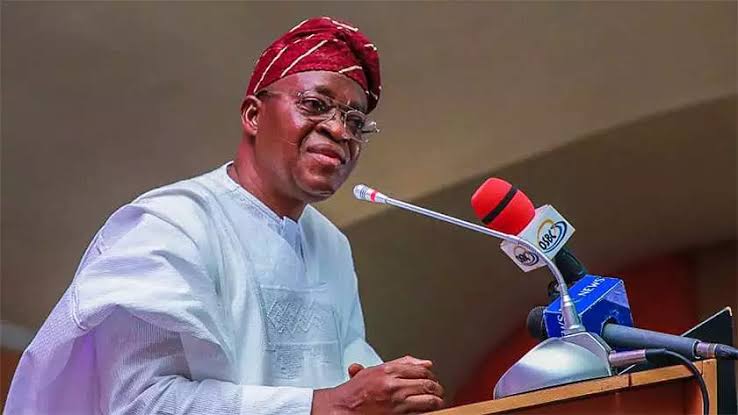 The Nigerian Indigenous Shipowners Association (NISA) has congratulated former Osun State Governor Adegboyega Oyetola on his appointment as the Minister of Marine and Blue Economy of the Federal Republic of Nigeria.
In a statement made available to SHIPS & PORTS, the President of NISA, Otunba Sola Adewunmi said Oyetola's appointment "is well deserved".
Adewunmi said he is confident that the Minister would bring his wealth of experience as a seasoned administrator in private and public practice "to unleash the potentials of this very important and strategic ministry in line with the Renewed Hope Agenda of President Bola Tinubu".
He said Oyetola's appointment aligns with NISA's mission to promote the interests of Nigerian shipowners towards development of a robust maritime industry.
"As major stakeholders in the Marine and Blue Economy, we daresay that shipping is the nexus and nucleus of this important Ministry and as such we as shipowners pledge our full support and commitment to working hand in hand with you to ensure the success of the ministry," he said.