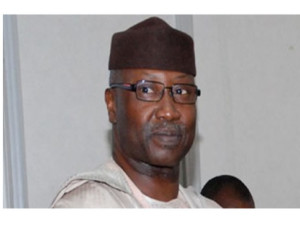 The National Inland Waterways Authority (NIWA), has expressed concern over the blockage of its Calabar office resulting from construction works at Diamond Hill Hope Wadal, Opposite the Cross River State Governor's office.
The General Manager (Corporate Affairs), NIWA, Tayo Fadile, in a statement, alleged that its Calabar Area Office is now been flooded with water and mud as a result of water diversion work by the Cross River State Government, handling a project at Diamond Hill Hope Wadal.
Fadile quoted the Calabar Area Office Manager, Rufus Ogbonlato, as saying that the excavation/removal of the top soil to block the existing drainages started in May 2016, while efforts to get the attention of the State Government was not fruitful.
He explained that many letters were written to the State Governor on May26, 2016; July22, 2016; February 13, 2017; and March19, 2017.
Ogbolonto accused the contractor, Daiik Engineering, of "not carry out the Environmental Impact Assessment (EIA), which is contrary to the environmental impact Assessment, Decree No. 86 of 1992. If, they did, they would not have done that job during the raining season due to the topography of the area."
The Area Manager said the impact of the water and mud inflow to the Area Office has led to NIWA staff and clients finding it difficult to drive to the office. This is because sand has taken over the jetty, security post and the fence have been damaged and the waterfront that was 7.8 meters deep is now reduced to 2.5-3.5 meters, which is dangerous for maritime activities.  
Copyright Ships & Ports Ltd. Permission to use quotations from this article is granted subject to appropriate credit given to www.shipsandports.com.ng as the source.