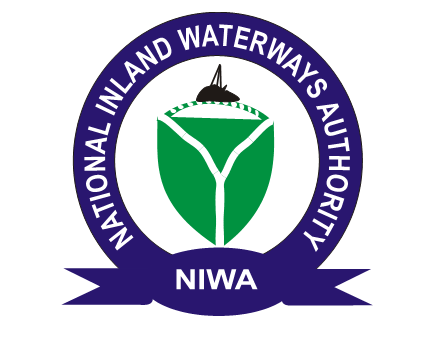 Amidst incessant boat mishaps on the nation's inland waterways, the National Inland Waterways Authority (NIWA) has expressed concern over what it described as deliberate neglect and non-adherence to prescribed rules and regulations on safety by boat operators.
Recall that a boat mishap, in which no fewer than 17 persons have been confirmed dead, occurred on Saturday at Ipakan boat jetty in Egbin, Ikorodu, Lagos State due to over loading of the boat and night travelling.
It was reported that all the 21 passengers on board had no life jackets when the accident occurred.
Speaking at maritime summit hosted by the Students of the Institute of Maritime Studies, University of Lagos, Senior Marine Manager in charge of Safety Compliance and Monitoring Unit at NIWA Lagos Area Office, Engr. Stanley Onuaha, said the operation of illegal and unlicensed operators on the waterways has remained a major challenge faced by the agency in its effort to effectively manage the nation's inland waterways.
He said, "The challenges pose by the safety breaches by the activities of operators on the waterways have been a cause for serious warning. It is important that both managers and operators complement effort to deal with the issue headlong."
In his presentation titled "Management of Nigerian Inland Waterways: Safety Precautions and Challenges', Onuoha said despite the potentials in the nation's inland waterways, the policies of government has not been favourable to the development of the sub sector. He said the agency is constrained by lack of fund to carry out most of its official obligation.
"Due to competing demands for resources, government policies place more emphasis on other sectors to the detriment of the waterways. The policy of the government has not been too favourable to the safety and development of the waterways.
"The resources required to maintain the navigable channels are very huge; dredging of channel, buoying and marking of channels, removal of wrecks and derelict on the channel and other river training works which enhances safety on the water ways are very capital intensive and therefore the resources to do these are not readily sufficient and pose serious challenge to NIWA.
"Most of the waterways are not commercially viable and therefore are not cost effective to invest into by private operators. The challenge of convincing private partnership on this sector has remained daunting task and as a result being neglected by stakeholders' safety wise," he said.
Onuaha also said conflict with different government agencies was creating confusion and safety breaches to operators.
He said, "There are a lot of court cases involving different government regulators and even with private operators and these impinge on effective implementation of safety regulation."