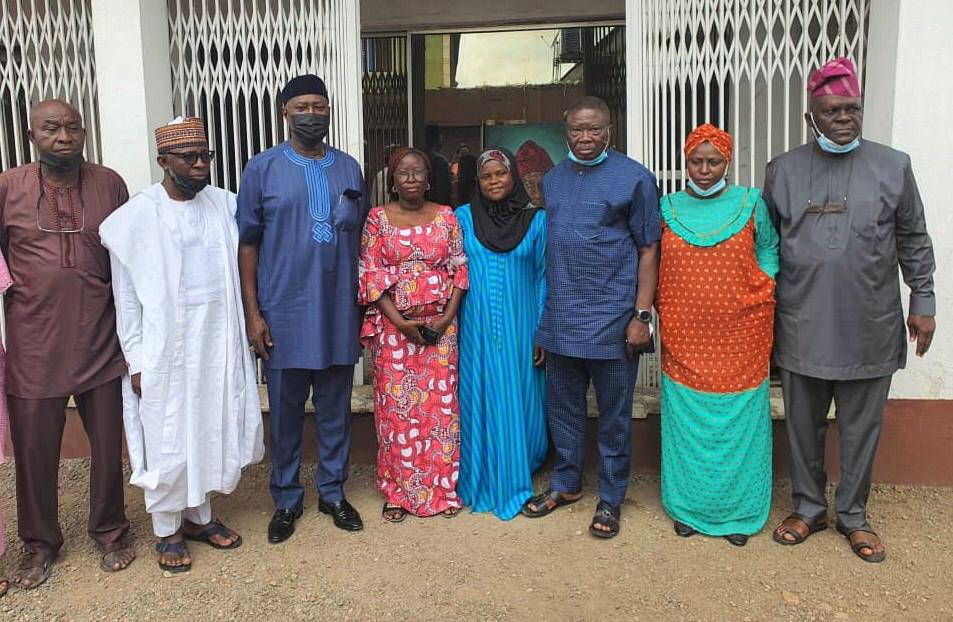 The Managing Director of the National inland Waterways Authority (NIWA), Chief George Moghalu, on Saturday led a delegation of the management on a condolence visit to the family of late Captain Niyi Adeyemo.
Adeyemo was a former President of the Nigerian Association of Master Mariners (NAMM) and a former board member of NIWA.
In a brief remark, the NIWA MD said that the management decided on the visit because of the service and genuine support that the late Master Mariner offered the organisation. 
Moghalu said NIWA would participate fully in the funeral rites of the late Aedeyemo. 
"He has always desired to see us succeed as an organisation. So, when they told us of his passing on a few days back, we felt very bad. But we think of it that death is one thing nobody can challenge; it is an exclusive of God – birth and death.
"God has released every other thing to us, but the knowledge of birth and death remains an exclusive of God. He has refused to give it to anybody. So, when we heard, we said that the best to do is to come and commensurate with the family.
"We have come to say that we are with you, we want to be a part of whatever is being done; the burial arrangement. You should feel free to get us involved, communicate to us and keep us posted on the programme.
"What we have done now is just to come and let you know that we have been informed that Papa has passed on. We will be there to participate in the burial, because it is part of us. He was one of us, so we can't be at the back seat when his burial is being planned and executed.
"So, we want to thank you for the reception we have received. We didn't expect anything less, because we were confident that we were coming to our house," Moghalu said.
Capt. Adeyemo's daughter, Mrs Doyin Ajakaiye, thanked the NIWA management for honouring their father through the condolence visit.
"Honestly, from the bottom of my heart, I want to say thank you all for coming up this way. We didn't expect it, I must say. I am the only one in around in Lagos.
"Thank you for your offer to participate in the burial arrangement. We are very appreciative of that.
"Growing up, we knew daddy as a mariner; that was his life. If he was not doing a family or community work, then Captain was Captain.
"Even when he was getting old and we felt that he should reduce the volume of work he was doing, he kept on with 'Oh, I am going to Lokoja, I am going to Abuja'.
"That was just him. He was very passionate about working as a mariner and he did so with all his heart. Thank you for still honouring my dad even when he has passed on. We are truly grateful for this honour given to him," she said. 
The President, Nigerian Association of Master Mariners (NAMM), Capt. Tajudeen Alao, the Vice President, Association of Marine Engineers and Surveyors (AMES), Engr. Emmanuel Ilori and some officials of NIWA were also present during the condolence visit.
Copyright Ships & Ports Ltd. Permission to use quotations from this article is granted subject to appropriate credit given to www.shipsandports.com.ng as the source.