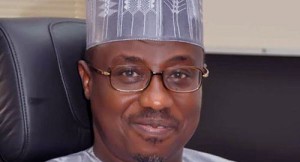 The Group Managing Director of the Nigerian National Petroleum Corporation (NNPC), Dr Maikanti Baru, on Wednesday called for private investment to help the Corporation repair and build more pipelines across the country.
Crude oil sales make up two thirds of government revenue in OPEC member Nigeria, Africa's biggest crude oil producer, and more pipelines would enable it to export more oil.
Baru told the new board of downstream subsidiary Nigerian Pipeline Storage Company (NPSC) that the company should form partnerships with the private sector and double the number of its pipelines over the next 10 years.
"Your work also is to look at refurbishing these pipelines and storage along a Public Private Partnership (PPP) arrangement by getting willing private companies to invest in these pipelines," Baru said at a ceremony to inaugurate the NPSC board.
NNPC owns and operates gas pipelines which feed power plants in the country.
Baru also said the state oil company was ready to engage security agencies to protect pipelines against any act of economic sabotage.
Attacks on energy facilities, including pipelines, in Nigeria's southern Niger Delta oil production heartland pushed the country into recession in 2016.
Africa's largest economy emerged from the recession – the first in 25 years – in the second quarter of 2017.
Agency Report