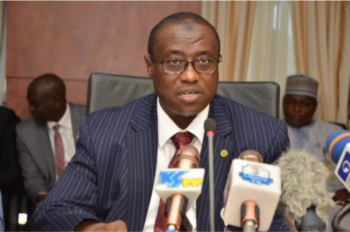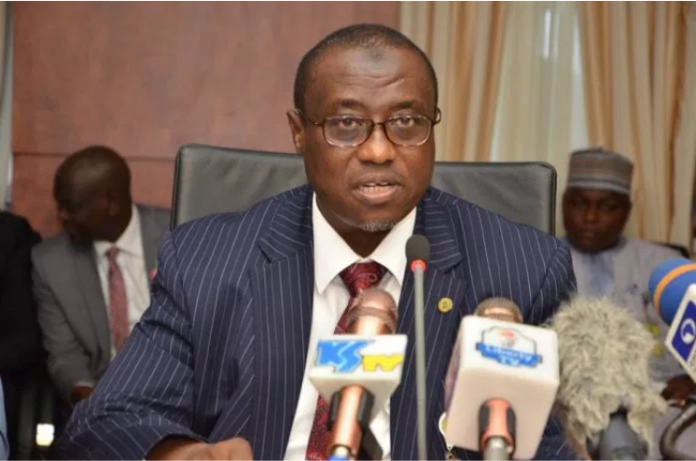 State oil company, the Nigerian National Petroleum Corporation (NNPC) has said it is targeting 20 per cent equity in the Nagarjuna Fertilizer Project.
According to a statement released by NNPC's Spokesman, Ndu Ughamadu, the fertilizer project is designed to produce 2.8 metric tonnes per annum (MTPA) of Urea and 0.22MTPA of Ammonia.
The Group Managing Director of the NNPC, Dr Maikanti Baru, while speaking during the inauguration of the Joint Management Committee (JMC) of the Nagarjuna Fertilizer Project, charged members of the JMC to work hard to achieve early Final Investment Decision (FID) for the eventual take-off of the project.
The JMC is made up of members drawn from Nagarjuna Fertilizer and Chemicals Nigeria Limited, a subsidiary of the India-based Nagarjuna Group and NNPC.
Baru noted that the President Muhammadu Buhari administration was keenly interested in diversifying the economy by growing the agricultural sector and that the early take-off of the Nagarjuna Fertilizer Project would be a boost to that aspiration.
He said, "It is my expectation that the negotiations with the financiers and other prospective investors will be concluded in order to meet the FID target of March 2019."
Baru noted that the project was in tandem with the objectives of the Federal Government's 7-Big Wins and the corporation's 12-Business Focus Areas to aggressively commercialise the nation's enormous gas resources through gas-based industrialization.
Members of the JMC are Mr Kovvuri H. Dharudu, Chairman; Ms Blessing Arinze (Nagarjuna); Mr Moses Oladejo (Nagarjuna); NNPC Chief Financial Officer, Mr Isiaka Abdulrazaq; NNPC Chief Operating Officer, Gas and Power, Engr. Saidu Mohammed; Managing Director, Gas & Power Investment Company (GPIC), Mr Husaini El-Yakub; and Group General Manager, Corporate Planning & Strategy, Mr Bala Wunti.