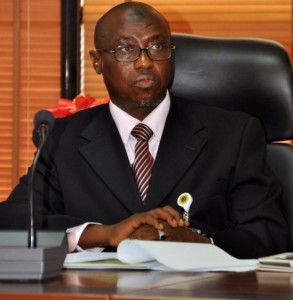 State oil company, the Nigerian National Petroleum Corporation (NNPC), says it has introduced measures to ensure the full and effective implementation of its 2018 budget.
NNPC in a statement by its Spokesperson, Ndu Ughamadu, in Abuja on Friday, said this was the outcome of a top Management Steering Committee Meeting to review the first quarter performance report and close out on 2017 operations.
The Group Managing Director of the NNPC, Maikanti Baru, speaking at the meeting, charged all the Chief Operating Officers (COOs) of the Autonomous Business Units (ABU) and Managing Directors of Strategic Business Units (SBUs), as well as Heads of Corporate Services Units (CSUs) to focus more on the implementation aspect of the budget.
Baru noted that in other realise the full implementation of the budget, management would do most of the front-end work by liaising with relevant government officials to see that the corporation's budget is signed off on time.
He said: "Now that the budget is almost ready, we need all the various departments to get the relevant documents to enable us secure approval for implementation of the capital projects. What we will now do is to commit and get the approvals.
"I want us to look at the performance side very closely and channel our contributions on that. We also need to ensure that the steering committee meeting is held on schedule every quarter."