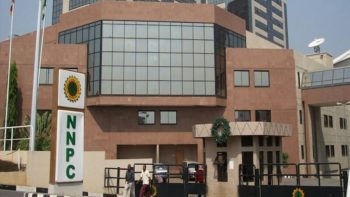 The Nigerian National Petroleum Corporation (NNPC) said it is working in collaboration with the international oil companies (IOCs) to deplore one-stop-shop security machinery tailored at professionally and effectively securing the oil and gas environment in line with global best practices for the good of the national economy.
According to the Corporation, the apparatus which is a structured and holistic security tool will be deplored to curb incidence of oil and gas infrastructure sabotage is coming as a complement to the Federal Government efforts in provision of security operations.
A press statement signed by the spokesperson of the Corporation, Ndu Ughamadu said the General Manager, Group Security Department of the NNPC, Sam Otoboeze, made the was disclosure in Abuja.
Otoboeze was quoted as describing the security synergy with the international oil companies and other security agencies will create a robust production environment that would enable the Federal Government to make enough money from oil and gas to fund its annual budget effectively.
The NNPC security chief revealed that already, the Corporation had rolled out a robust community security engagement mechanism where members of oil bearing communities are engaged to secure the oil facilities within their domain, stressing that the strategy was paying off with a drastic drop in oil and gas facility breaches.
He stated that the Security Department under the new NNPC management was deploying all strategies to raise security awareness among members of staff in order to reduce the incidence of staff kidnapping and domestic theft.
He noted that to avoid unnecessary distractions and insecurity during work hours, the Department had installed access control and security turnkeys to secure the workforce.
The security expert also called on all stakeholders, especially members of oil bearing communities, to continue to collaborate with the corporation in securing oil facilities to enable the national economy to grow out of the current recession.
The statement revealed that  Otoboeze was recently given an international award in America for his sterling security stakeholder management.