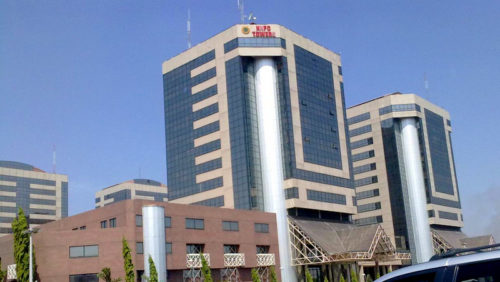 The Group Executive Director, Finance and Accounts of the Nigerian National Petroleum Corporation (NNPC), Isiaka Abdulrazak, has disclosed the state oil firm made a trading profit of N250bn in 2016.
He stated this in a quarterly publication of the NNPC. According to him, his office inherited 65 unaudited financial statements between 2011 and 2014.
Abdulrazak noted that though there were challenges that led to the backlog, a Project Steering Committee chaired by him was constituted to meet with auditors and all relevant stakeholders to identify and isolate key challenges and give them priority attention.
Abdulrazak explained he was able to clear the unaudited accounts from 2011 to 2016, from a deficit of N123 billion in 2015.
He said "In August 2015, when the present management of the Finance and Accounts Directorate took over the mantle of leadership, we inherited a total of 65 unaudited financial statements for NNPC corporate and its subsidiaries covering 2011 to 2014.
"The major elements consist of a review of the Group Audited Financial Statements, particularly for 2016 reveals a positive shift to a trading profit of N250 billion from a trading deficit of N123 billion in 2015, indicating a 300 percent improvement in trading performance.
"This is despite the decline in the average price of crude oil to as low as $345 per barrel in 2016, compared to $51 in 2015, and $110 in 2014.''
He said it was also critical to point out that the 2016 result was a reflection of management's philosophy to enhance profitability by forcing down costs and improving revenue generation.
He said, "For example, we have discontinued sub-commercial business arrangements such as offshore processing arrangements, disadvantaged crude for product exchange swap and poorly-managed strategic alliances.
"To improve revenues, there have been a number of new initiatives such as the introduction of Direct Sale Direct Purchase, a 20-25 percent cut on all commercial contracts among others.
"Also, revenue analysis shows a 10 percent increase from N2 trillion to N2.3 trillion between 2015 and 2016.
"Further analysis shows a 75 percent increase in petroleum product sales from N820 billion to N1.4 trillion, attributable to the partial deregulation of petrol price."
According to him, the statement of financial position has been riddled with persistent losses over time and this had eroded shareholders' equity.
"You will recall that I mentioned that the Group trading performance improved to N250 billion trading surplus in 2016 compared to a trading deficit of N123 billion in 2015.
"However, the Group ended with a net loss position mainly due to NPDC revenues shut-in as a result of the security situation in the Niger Delta in 2016, and exchange rate losses among others.
"The Group results would have been positive without these factors," he said.
He said the directorate under his watch had recorded successes in areas like managing foreign exchange intervention pool for importation of petroleum products and savings on insurance premiums.
Abdulrazak said in recognition of the achievement, the NNPC board had further mandated management to clear the remaining outstanding reports for the period 2013 to 2016.
Copyright Ships & Ports Ltd. Permission to use quotations from this article is granted subject to appropriate credit given to www.shipsandports.com.ng as the source.