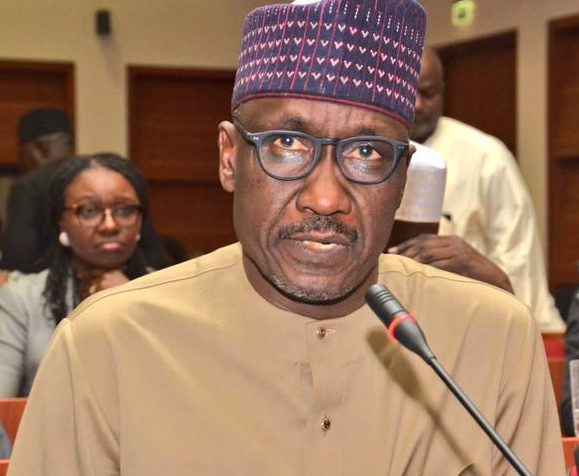 The Nigerian National Petroleum Corporation (NNPC) has said that more than 20,000 vessels are currently working for the country's oil and gas industry and earning over $600 million in the upstream sector.
NNPC Group Managing Director, Mele Kyari, disclosed on Tuesday the at the 4th Annual Lecture and Awards of Value Chain Magazine. 
Kyari, who was represented by the Chief Operating Officer, Gas and Power, NNPC, Yusuf Usman, also said that about $5 billion worth of freight is moved annually by maritime vessels operating in Nigeria's oil and gas sector, 
Kyari, described opportunities in the maritime space as "huge". The opportunities, according to him, include maintenance, mining, support services, and insurance, among others.
He said, "The oil sector spent $3 billion on marine vessels between 2014 and 2018, of which 73 per cent was spent on crude boat, security and power supply intervention.
"This reflects the huge potential in the sector as we aspire to grow our production to three million barrels per day. Without doubt, the potential of the Nigerian blue economy is huge and remains largely untapped for the benefit of the country."
Kyari stated that the maritime sector had the potential of contributing at least 10 per cent of the country's GDP in no distant future, as Nigeria had the biggest market in Africa, generating about 65 per cent of cargo through West Africa.
"The maritime industry in Nigeria shares common business interest with the oil and gas sector as shipping has always been of strategic importance to the industry right from when Nigeria started exporting crude oil some five decades ago.
"We've recorded more oil production carried out offshore and over 70 per cent of total oil production transported by ships, as this industry generates $5bn freight post annually and has potential to have it at $8bn."
He, however, stated that despite its resources, Nigeria was yet to gain the full benefit of the blue economy, adding that the challenges confronting the maritime, oil and gas sectors manifest in different forms.
This, he said, was by virtue of the capital intensive nature of the sector, huge risk, as foreign vessels' owners had a competitive edge over indigenous players.
"There is a need to look inward and build capacity locally to strengthen the synergy between maritime and oil and gas sectors," he said. 
He explained that with the emergence of COVID-19 and its impact globally, the oil and gas and maritime sectors should not operate in isolation of one another.