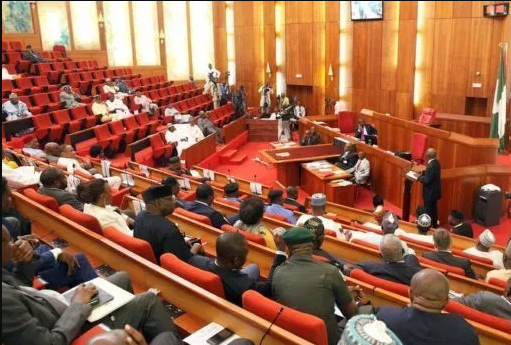 The Senate on Wednesday directed the Economic and Financial Crimes Commission (EFCC) to investigate the Nigerian Ports Authority (NPA) over poor handling of the authority's finances. This is even as the upper legislative chamber directed NPA to refund the sum of $37,627,939.75 to the coffers of the Federal Government. 
The Senate also demanded that the Managing Director of NPA, who illegally authorised the disbursement of contingency provision on the contract for the rehabilitation of Lagos Habour moles to the tune of N417 million without the approval of the Federal Executive Council (FEC) be reported to President Muhammadu Buhari by the Accountant General of the Federation in accordance with Rule 3103 of the Financial Regulations.
The sums of money to be refunded by NPA include N1,075,266,599.06, $2,301,329.54, and €196,257.42 meant for the Presidential Implementation Committee on Marine Safety and Security (PICOMSS) and paid into the account of the National Security Adviser, contrary to a directive approved by the Federal Executive Council on February 21, 2007.
It added that the non-remittance of another N67,508,041,250.00 for 2013 and 2014 into the Consolidated Revenue Fund (CRF), being 25 percent of its Internally Generated Revenue (IGR) contravened the Fiscal Responsibility Act 2007.
The red chamber further noted that NPA's failure to remit capitalised interest to the Consolidated Revenue Fund totaling N99,712,464.24 between 2013 and 2014 contravened Rule 236 of the Financial Regulations.
The resolution of the Senate is based on the 2015 report of its committee on Public Accounts which indicted 59 Ministries, Departments and Agencies (MDAs).
Collectively, the 59 agencies were asked to refund over N300 billion to Federation Account.