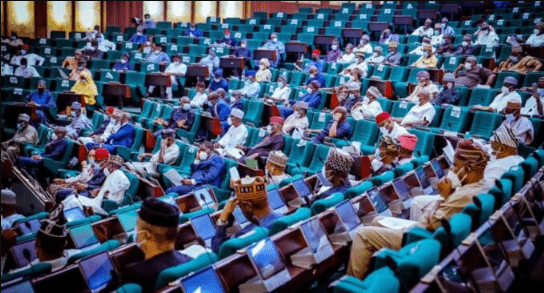 A bill seeking to enable state governments make laws to regulate Nigerian waterways, has been turned down at the House of Representatives.
The lawmakers debated against the bill during plenary session on Wednesday, leading to the withdrawal of the proposed legislation by its sponsor, Onofiok Luke, a lawmaker from Akwa Ibom.
The constitution empowers only the national assembly to make laws relating to the nation's maritime shipping and navigation, including port authorities.
But Luke wants such powers to be moved from the exclusive list to the concurrent list — to enable both the federal and state governments to legislate on it.
Leading his debate, Luke said the bill will enable states participate in the "economic and commercial side" of the maritime sector.
He added that the bill is targeted at boosting the revenue of state governments.
"The sole essence of the bill is to amend the principal act to grant state participation on the commercial and economic sides of maritime navigation on the part of commerce, on the part of revenue generation. 
"But on the part of security, it still remains with the federal government.  In a situation where a law is made and it has to do with national security, the law made by the national assembly supercedes.
"We have asked governments begin to look inward on how to raise their internally generated revenue and maritime provides a basis for this," he said. 
Contributing to the debate, Majority Leader of the House, Ado Doguwa, asked Luke to step down the bill. He said allowing state governments to make laws on maritime operations will only compound the security challenges of the country.
"This is the issue that bothers on national security. Contemplating removing this from the exclusive list to another list will amount to a very serious problem. Luke is one of our finest brains on the floor here. I think we can only do justice by calling the attention of Luke to look at this again and maybe step it down for further legislative consultation," he said.
In his contribution, Yusuf Gagdi, lawmaker from Plateau state, kicked against the bill, arguing that security matters are never compromised for commercial activities. 
"Should we allow navigation, maritime shipping in the hands of the state governments, I can tell you without any fear of political misrepresentation in the future, that it will further aggravate the security situation of this country," he said.
Considering the opposition by his colleagues, Luke, thereafter, asked that the bill be stepped down. 
"I ask that this bill be stood down for further consultation and consideration before it is being presented here for consideration," he said.
The bill was subsequently stepped down without being put to a voice vote.