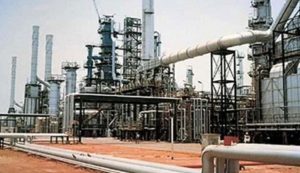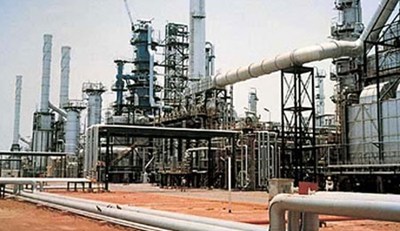 State oil company, the Nigerian National Petroleum Corporation (NNPC), on Tuesday disclosed that it spent $396.33 million on Turn Around Maintenance (TAM), for Nigeria's four refineries between 1998 and 2008.
NNPC also stated that the Federal Government has been responsible for subsidy payment on petrol and not the corporation.
NNPC's Chief Operating Officer in charge of Refineries, Anibor Kragha, stated this while addressing the House of Representatives' Ad-hoc Committee investigating the status of the nation's four refineries.
The committee is chaired by Mohammed Datti (APC-Kaduna).
In the breakdown of the expenses, NNPC stated that of a total sum of $182.730 million proposed for old and new Port Harcourt refineries, $157.641 million was spent, while $151.170 million was spent on Warri refinery. The NNPC further noted that of the $91.5 million proposed for the Kaduna Refinery, $87.517 million was spent.
However, in the TAM record sent to the committee, by NNPC did not include the cost of the TAM carried out during the last administration.
As a result of this, President of the Petroleum and Natural Gas Senior Staff Association of Nigeria (PENGASSAN), Olabode Johnson, who was represented by Timothy Jayeoba, member of PENGASSAN Central Board, proposed two models of refinery management to end the perennial challenges facing the four refineries.
Noting that the four refineries were "running on a faulty business model," Johnson argued that solving the TAM is a short-term solution, thus the need to have a holistic solution that is long-term and sustainable.
He said, some of the challenges bedevilling the refineries include lack of operational autonomy, unnecessary bureaucracy, unsteady crude oil supply, delay in evacuation of refined products leading to shut down of refineries as well as ageing manpower leading to a knowledge gap.
Johnson called for the adoption of public-private partnership (PPP) as well as NNPC's financing model up to 10 years.
On the status of the four refineries, Johnson who quoted the NNPC's data said the average functional utilisation of the refineries as at 2017 was 20 percent.
He also proposed government ownership of 100 percent equity alongside private sector handling the operation and maintenance.
He recommended the adoption of functional models operational in South Korea, Cote d'Ivoire, South Africa and Indonesia.