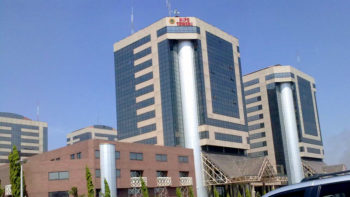 Chief Operating Officer of the Petroleum Pricing and Marketing Company (PPMC), Henry  Obi, says Capital Oil chairman Ifeanyi Ubah has returned N2 billion out of N11 billion worth of diverted petroleum products.
Obi made this known on Wednesday while speaking at the two-day investigative hearing organised by the house committee on petroleum (downstream) on the disappearance of products which belonged to the Nigerian National Petroleum Corporation (NNPC).
He informed the committee that before the diversion of the petroleum products, the NNPC had an agreement with Capital Oil that no party tampers with any petroleum products consignment in its custody without the knowledge of the other party.
He said after it was discovered that Capital Oil had diverted the petroleum products in its custody, NNPC reached out to relevant and sister public agencies.
"We've since engaged in the process of negotiations for the defaulting party to return the products to the NNPC. Capital Oil has paid N2 billion and negotiations to get the full payment are on-going."
The house committee had given Ubah and Capital Oil an ultimatum to appear before it on Thursday to explain their role in the matter.
Akinlaja Joseph, chairman of the committee who issued the ultimatum, accused Ubah and Capital Oil of evading service of the invitation from the committee summoning him to appear.
Adeyemi Adetunji, managing director NNPC retail, is also expected to appear before the committee on Thursday.