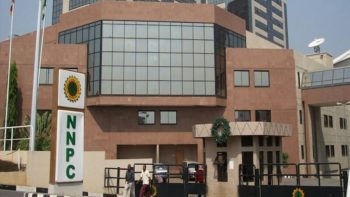 The Group Managing Director, Nigerian National Petroleum Corporation (NNPC), Maikanti Baru, on Monday responded to the recent allegations of insubordination and corruption levelled against him by the Minister of State for Petroleum Resources, Dr. Ibe Kachikwu.
According to NNPC, the response was following a directive from President Muhammadu Buhari to the GMD and his team, mandating them to react to the issues raised in the petition that was written by Kachikwu.
"Following the publication of alleged lack of adherence to due process in the award of NNPC contracts, the President ordered the Group Managing Director and Management of the NNPC to consider and respond expeditiously to the allegations," the corporation said in a detailed response issued by its Group General Manager, Group Public Affairs Division, Ndu Ughamadu, in Abuja on Monday.
The NNPC stated that the substance of the allegations made by Kachikwu in a letter to the President dated 30th of August 2017, was that a number of "major contracts were never reviewed or discussed with me (Kachikwu) and the NNPC Board."
The state oil firm stated that it was "important to note from the outset that the law and the rules do not require a review or discussion with the Minister of State or the NNPC board on contractual matters.
"What is required is the processing and approval of contracts by the NNPC Tenders Board, the President in his executive capacity or as Minister of Petroleum, or the Federal Executive Council, as the case may be. There are therefore situations where all that is required is the approval of the NNPC Tenders Board while, in other cases, based on the threshold, the award must be submitted for presidential approval. Likewise, in some instances, it is FEC approval that is required."