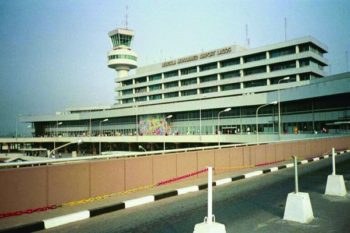 The Federal Airports Authority of Nigeria (FAAN) has refuted the story of an alleged bomb scare at the Hajj and Cargo Terminal of the Murtala Muhammed Airport.
According FAAN General Manager Corporate Affairs, Henrietta Yakubu, "At about 9:30am, an unattended bag was noticed at the Hajj and Cargo terminal, after the departure of the 4th flight for the intending pilgrims.
"The Chief Security Officer of the Federal Airports Authority, Hajj and Cargo Terminal as well as the Bomb Disposal Unit were contacted and began the process of finding out the owner and the content of the bag."
The FAAN spokesperson said no one claimed ownership of the bag, so the decision to blow up the bag using an explosive device was made, which in turn caused some panic amongst the second batch of intending pilgrims waiting.
"After detonation, it was discovered that the bag contained some copies of an Islamic guide; meant for pilgrims to guide them with regards to their journey," she declared.
Yakubu advised passengers to be watchful over their belongings while at the airport.
She also noted that FAAN "would like to assure the general public that there was no bomb and the Hajj and Cargo Terminal is safe, secure for flight operations".
Early Tuesday morning, the Murtala Muhammed International Airport was thrown into panic following the discovery of the alleged "bomb" said to have been planted by some supposed devious characters.
The pandemonium created followed an alarm raised by workers arriving at the hajj and cargo terminal area who discovered an isolated bag.
The blasting of the bag, which turned out to contain documents and Islamic materials, shattered the roof and left a huge hole in one of the airport's terminal buildings.