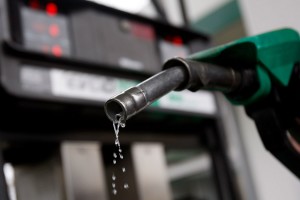 The Nigerian National Petroleum Corporation (NNPC) on Wednesday said the recent increase in bridging allowance to transporters from N6.20 to N7.20 per litre will not lead to increase in the pump price of Premium Motor Spirit (PMS), also known as petrol, from the prevailing price of N145 per litre.
The Chief Operating Officer, Downstream operations in the NNPC, Henry Ikem Obih, said there was no plan by government or any of its agencies to review the pump price of petrol above N145 per litre.
He said the rise in the bridging cost was achieved after an adjustment was made in the "lightering expenses" from N4 to N3 per litre and the difference transferred to compensate for the cost of bridging within the same template.
Obih was quoted as saying in a statement issued by NNPC Public Affairs unit as saying "what happened, in simple language, is a rebalancing of the margins allowed and approved for stakeholders.
So what the Petroleum Products Pricing Regulatory Agency (PPPRA) did was to take N1 from lightering expenses and add same to the bridging allowance. That is how we arrived at N7.20. Therefore, PMS remains at the ceiling of N145 per litre."