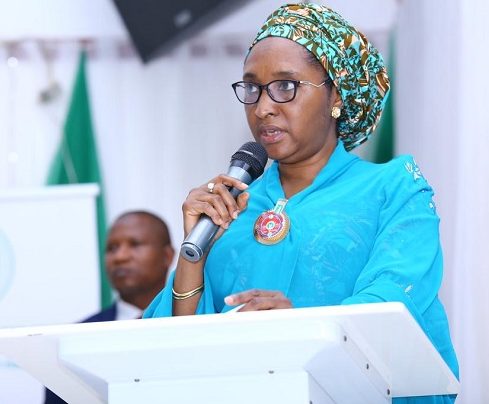 The Federal Government has no plans to increase the value added tax (VAT) again, the Minister of Finance, Budget and National Planning, Zainab Ahmed, has said.
Ahmed stated this when she appeared before the Senate Committee on Finance on Thursday.
The Federal Government had in 2019, presented a bill proposing an increase in VAT from 5 to 7.5 per cent.
The bill was passed by the National Assembly in November of the same year. It was signed into law by President Muhammadu Buhari in January after which the implementation started.
Chairman of the panel, Adeola Olamilekan, had asked the Minister of the current state of the 2020 finance bill. She was also asked to address speculations as to whether there are plans to increase VAT again.
"This current budget was predicated on $40 per barrel but as we speak the current price of the crude oil in the market is $37, what are the contingency plans as far as you are concerned going forward. Also, there is misrepresentation of information that there will be every likelihood we increase the VAT again by 2.5 per cent. Is that a statement of fact or a statement of misrepresentation?" he asked.
In her response, Ahmed said, "Some of the institutions that are responsible for tracking the price of crude oil, actually have crude oil prices going as far as $50, $52 per barrel. We took the safer path. It seems the second wave of COVID-19 in Europe is affecting us and we are hoping to have clarity as to which direction to take in the next week or two.
"As for the finance bill, we have the draft. There will be no increase in VAT or any form of taxes because we see 2021 as a year of recovery – not only for government but businesses as well."
Copyright Ships & Ports Ltd. Permission to use quotations from this article is granted subject to appropriate credit given to www.shipsandports.com.ng as the source.