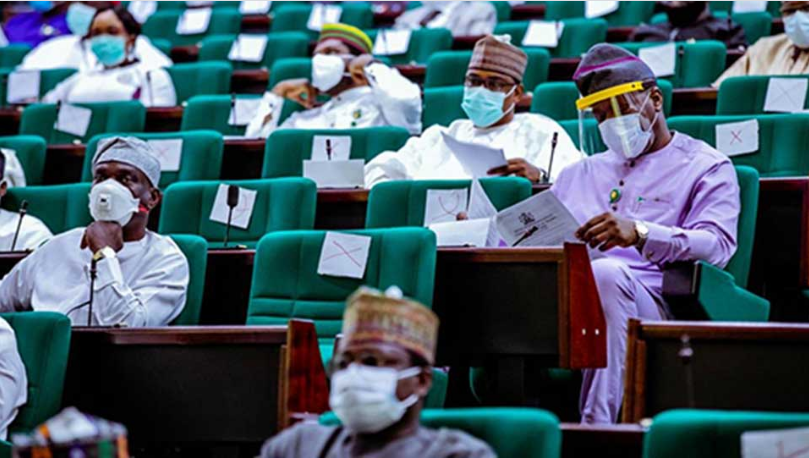 The House of Representatives, on Thursday, refused to consider the 2021 budget proposed by the Ministry of Aviation as relevant documents were submitted to the Committee on Aviation barely an hour to the defence session.
The committee had earlier on Monday asked the Federal Government to suspend the plan to concession airports until all issues raised in the various petitions against the move had been addressed.
The lawmakers had also condemned Minister of Aviation, Hadi Sirika, for failing to appear before it earlier on Monday.
Though Sirika appeared before the committee on Thursday, the lawmakers still dismissed him for failing to submit budget details on time.
Chairman of the committee, Nnolim Nnaji, in his opening remarks, decried that the documents were made available to lawmakers less than two hours to the meeting.
Nnaji said, "Honourable Minister, l don't know how you expect us to continue this meeting since we just got your 2021 budget proposal this morning despite giving you over a week notice, so that we can read through and digest it before today. I am not blaming you for this but l must say that I am disappointed in those who ought to have handled this but failed to do their jobs. For us to do a proper job, we need time to read through."
Members of the committee also criticised the ministry for the lateness.
A member, Aminu Suleiman, stated that engagements on a budget go beyond instant presentation and comprehension as the lawmakers need to study the content to make useful inputs.
Suleiman said, "If we proceed to take this, it presupposes that we know very little about our work. How can an exercise of this nature be conducted with an on-the-spot presentation of reports? We have to tell ourselves the truth.
"We ask the minister and the agencies to come back; it is not intended to denigrate their persons, it is intended to equip us to do this job so that Nigerians will begin to take us seriously. We should have the opportunity to digest the report, make contributions, and assist the ministry even beyond what is presented in the envelope. If we don't have that, truly speaking, we are not even helping the Ministry at all."
Another member, Ndukwe Nkole, consequently moved a motion that "the minister go back with the documents, do the necessary tidying up and come back to us for appropriate legislative engagement."
The motion was unanimously adopted by the committee.
The committee, therefore, adjourned the session till Thursday next week, after Sirika appealed for a change of the Wednesday date earlier proposed by the lawmakers.
Copyright Ships & Ports Ltd. Permission to use quotations from this article is granted subject to appropriate credit given to www.shipsandports.com.ng as the source.