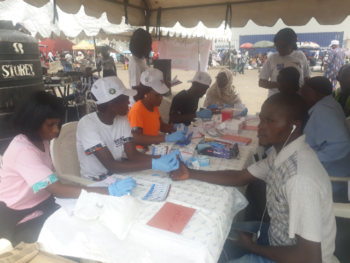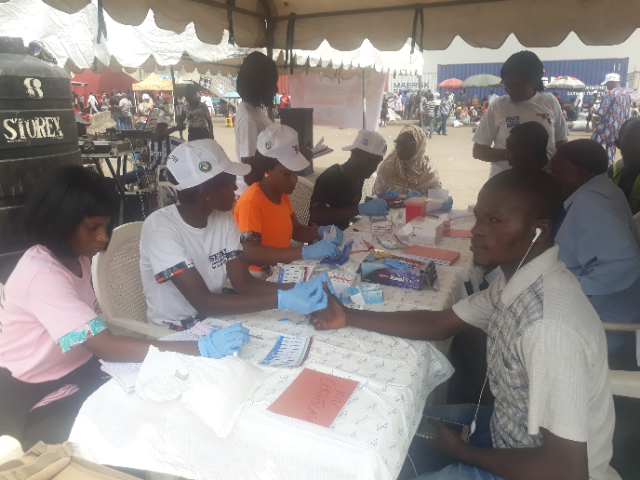 Stakeholders in the transport sector have commended the Nigerian Port Authority (NPA) and the Abidjan Lagos Corridor (ALCO) for sustaining the enlightenment campaign on the prevention of HIV/ AIDS among port users.
The stakeholders who gave the commendation at the second phase of the sensitization exercise held at the Tin Can Island Port in Lagos  on Wednesday with the theme 'My life, my right' said the campaign has not only help in checkmating the spread of HIV infection but also to create awareness on general health issues.
One of the stakeholders, Chidi Okoro, who spoke to newsmen, said the campaign has helped reduce exposure to HIV infection and increase the demand for HIV prevention services such as condoms among port users especially truckers.
According to him, "Initially when HIV came on board, people were dying because of the stigmatization and there were no drugs for it. But now with what NPA is doing, people can live their normal lives and those with the infection; can have access to free drugs. So we thank NPA and ALCO for sustaining this campaign.
"Some organizations occasionally conduct test for malaria but the main illness in human life is HIV because if you know your status, you will know where you belong especially for us who are youths. So we thank NPA for continually raising this awareness as part of their corporate social responsibility," a clearing agent, Patrick Asiele said.
Chairman of the NPA/ALCO committee, Dr. Comfort Datong said the campaign which usually commence every quarter of the year was put together to encourage port users especially truck drivers to know their HIV status and prevention methods as well as recommend treatment for positive cases.
She said, "We sensitize people not only on HIV AIDS but any other infection associated with HIV like sexually transmitted diseases. If one is already exposed to sexually transmitted disease, then there is a tendency that the person will caught up with HIV AIDS. So our primary assignment is to check that your HIV status is negative. If it is positive, then we refer the person to the referral centre."
She said the second phase of the program will last till the end of May, 2018.