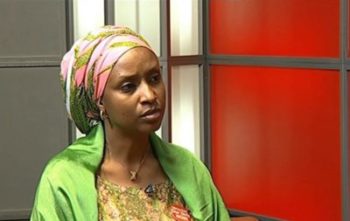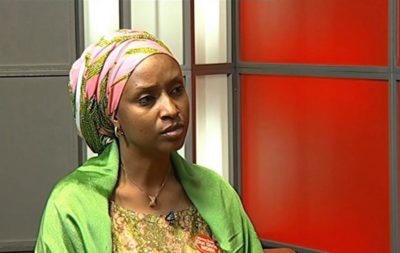 Nigerian Ports Authority (NPA) has expressed readiness to review its policy on guaranteed minimum tonnage (GMT) and payment of dues to it in dollars by port terminal operators, otherwise known as concessionaires.
NPA Managing Director, Hadiza Bala Usman disclosed that she has assigned the finance and administration department of the authority to look into how to do a "mirror match" of the inflow and outflow of dollars in the agency.
"We would look into the dollarisation of payments. All of these will not be clear until we do a realistic review of the concession agreement. Even for us, some of our obligations that we pay in dollars; we are looking to see so we don't have to pay everything in dollars, as we review the inflow of dollars, we would also review the outflow of dollars so there would be a mirror match.
"I have directed the executive director, finance and administration to look into this and they have submitted an interim position on how we can mirror our mixed currency position in the authority, all of this would be concluded as we review the concession agreement," she assured.
"Externally, we are putting out an advert requesting and seeking expression of interest from transaction advisers that would work with us on reviewing the concession agreement. When you look at the provisions for the guaranteed minimum tonnage, you would wonder why we have such numbers.
"One of the reasons we are looking for a transaction adviser that would help a robust consortium that would come up, we need to look properly so that we don't sign an over-supplemented agreement that has not addressed some of the issues we have," she said.
She also disclosed that NPA is carrying out a study into the competitiveness of Nigerian ports.
Internally, she said NPA has concluded the assessment of the activities of terminal operators in the Western Ports, and that it is at the moment also concluding on the Eastern ports.
She said the agency has obligations it must discharge under the port concession agreement signed with the private terminal operators in 2006, and that if it is not providing those services, it would need to not continuously bill for them.
"Our inability to comply with our own obligations within the concession agreement now makes it morally challenging to confront the concessionaire when he is not deploying his own obligation, so both of us would have a very frank conversation and review of the concession agreement and have a supplemental position that would address all the issues," she said.
Copyright Ships & Ports Ltd. Permission to use quotations from this article is granted subject to appropriate credit given to www.shipsandports.com.ng as the source.