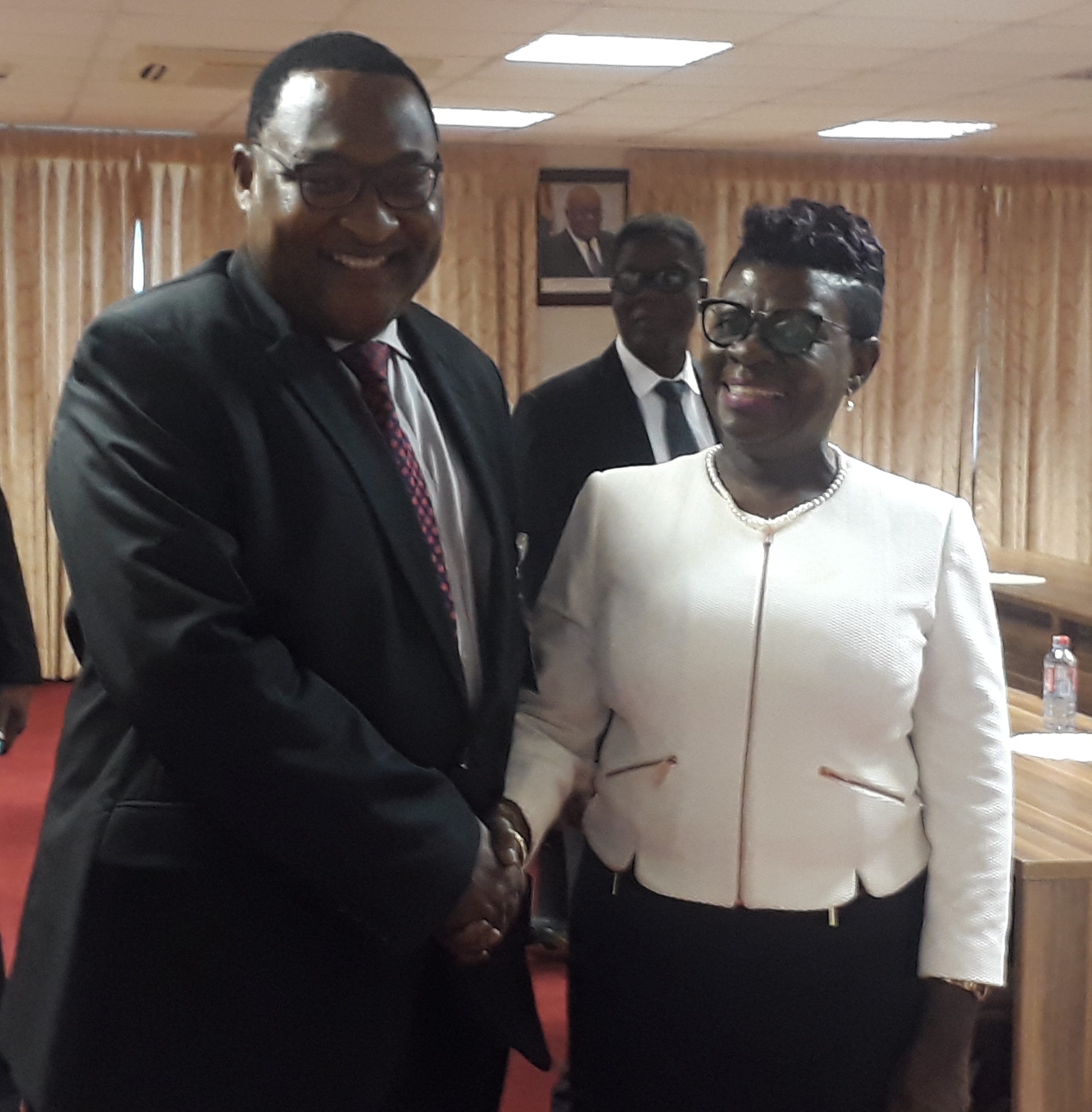 The Executive Secretary of Nigerian Shippers' Council (NSC), Mr. Hassan Bello, has advocated for a legal framework that will provide for uniform laws and processes among African countries to facilitate trade in the sub-region.
Bello made the call on Thursday when he led a delegation from the Council on a courtesy visit to his Ghanaian counterpart, Ms Benonita Bismarck at the Ghana Shippers' Authority (GSA), Accra.
Bello also visited the Chief Justice of Ghana, Justice Sophia Akuffo, where he solicited for her presence at the forthcoming biennial Maritime Seminar for Judges, scheduled to hold in Abuja from July 3rd to 5th July.
While at the Ghana Shippers' Authority, Bello said that the creation of a legal framework will help eliminate barriers to trade in the sub-region adding that there is need to introduce the framework to the Union of African Shippers Council (UASC) so that the processes of uniformity could start.
"The legal framework should have some kind of regularity and uniformity so that there would not be barriers. The whole idea is to start thinking of uniformity of processes, procedures and laws if we want to integrate Africa in trade, and shipping as you know is the major thing.
"Of what use is it if Ghana for example, has different rules and in Nigeria, we have difficulty in trading. We can forget about western conventions and do our own regional convention," he said.
Bello said there is also need to develop infrastructure in Africa, as according to him, there is "great deficit in infrastructure" within African countries.
"Trading within African countries is very low at 14 percent when compared with other local regions which are about 80 percent. If we develop the infrastructure, trading in Africa would have great consequences on our respective economy especially the employment content.
"Rail connectivity between African countries should be promoted. Nigeria is paying a lot of attention to rail even though it is talking about internal rail. We have problems of congestion at the port because somehow, we think road should be the only connection to the port. So now for every port, there will be rail connection because rail evacuates cargoes at a low cost," he said.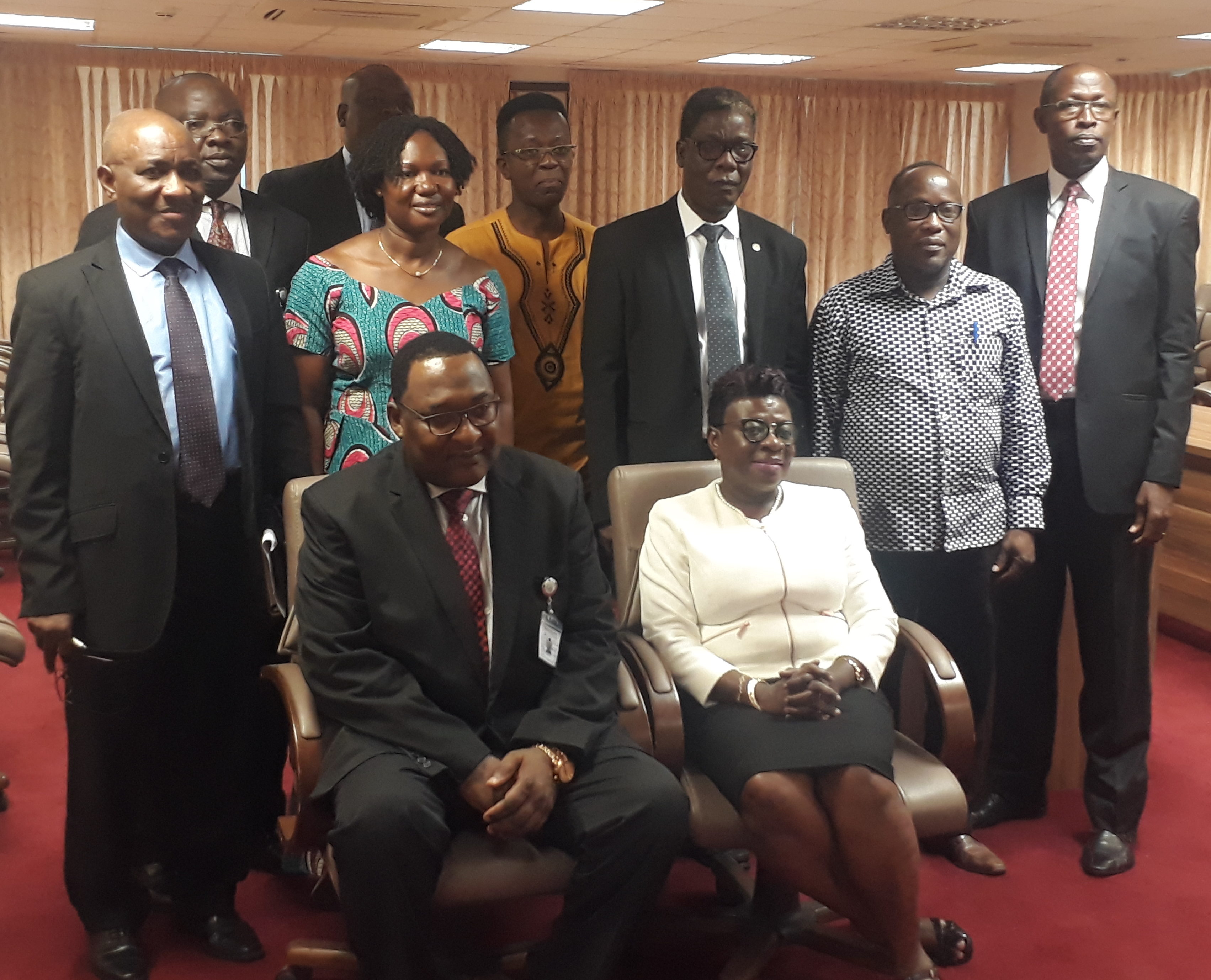 On the forthcoming Maritime Seminar for Judges, Bello said the Council had commenced arrangement in earnest and it is expecting Chief Justices of Liberia, Gambia, Sierra- Leone, South Africa and Kenya to attend the conference.
Bello also informed his host about projects being championed by the Council including the truck transit parks and inland dry ports as part of its effort to facilitate cargo clearance at Nigerian ports.
Responding, Bismarck lauded the Nigerian Shippers' Council's effort at addressing bottlenecks faced by shippers in the international trade saying that the Ghana Authority will continue to learn from the successes recorded by Nigeria.
"We will continue to collaborate and learn from each other to ensure that we develop something that we serve our shippers. It is good to do tangible things for our shippers for them to see our relevant. Nigeria is huge, we have some things in common such as freight and logistics, shippers' services but we will continue to learn just as they have learned from us in the past," she said.
While expressing appreciation for the visit, Bismarck promised to visit the NSC's headquarters in Lagos before year end as well as open opportunities for exchange of views between management staff of both Councils.
She also called for closer ties among African countries to promote and improve intra Africa trade.
She said, "If you look at the statistics, you see we are buying more from Chine, Europe and America than we buy from each other. And it is all because, we have not been able to develop our manufacturing base. We are working on that and to ensure that Ghana and indeed Africa opens its doors to one and other so that goods and services can flow easily."