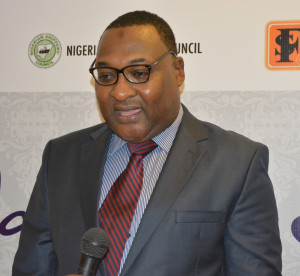 The management of the Nigerian Shippers Council (NSC) has embarked on visits to some terminal operators in Lagos to address anomalies and challenges facing key players in the industry.
Among the facilities visited recently include Port and Cargo Handling Services, Five Star Logistics Ltd and APM Terminals.
Abayomi Obadare of  Port and Cargo Handling Services while welcoming the NSC Executive Secretary, Dr Hassan Bello, said the visit by the NSC had assured him and his colleagues that their current operational challenges would soon be over.
In turn, Bello urged terminal operators to embrace automation system for cargo clearance. He said the adoption of automation would improve cargo clearance, minimise the current gridlock being experienced in Apapa and reduce human traffic at the terminals.
Bello said that the Ease of Doing Business Executive Order was realisable with synergy among the various players in the transport and logistics chain.
He advised all terminal operators to register with the council in addition to maintaining functional websites and proper records of daily transactions, to help regulators and government in policy formulation.
The executive secretary said that the council, as a Port Economic Regulator, was interested in ensuring international best practices.
Bello said that if other countries could attain the minimum operating standards at the ports, Nigeria should strive to achieve same.
He said that the council was determined to embark on a periodic audit of all terminal operators, both manually and electronically.