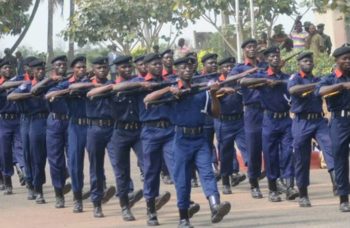 A filling station manager has been arrested by the Nigerian Security and Civil Defence Corps (NSCDC) in Abuja for allegedly diverting 26,000 litres of petrol according to the Nigerian National Petroleum Corporation (NNPC).
The Group General Manager, Group Public Affairs Division of the NNPC, Ndu Ughamadu, disclosed this in a statement on Monday.
The statement said about 26,000 litres of petrol were diverted from New Nyanya to another location in Akwanga, Nasarawa State.
"According to an official of the NSCDC, Yusuf O. Ayinde, a Chief Superintendent of the Corps, the manager with Lamido Petroleum, New Nyanya, Nasarawa State, Kasim Lamido, took delivery of 40,000 litres of petrol meant for his station but discharged only 13,300 litres, from one out of the three compartments in the truck and diverted the remaining 26,000 litres to a station in Akwanga where it would be sold at a higher price.
"The suspect would be charged to court by the Civil Defence Corps after the ongoing investigation," Ughamadu said.
The NNPC said the activities of a potent petroleum products smuggling and diversion syndicate has contributed immensely to the shortage being experienced in some cities and posed a challenge to the efforts by the state oil firm to sanitise the fuel supply and distribution chain across the country.
The statement also mentioned that the NNPC was working in collaboration with key players to eliminate distribution hiccups which led to the emergence of fuel queues in parts of the country.
It further urged motorists not to engage in panic buying.
The NNPC spokesman urged motorists to report any marketer selling petrol above N145 per litre or hoarding products to the Department of Petroleum Resources, DPR, which is statutorily empowered to deal with such issues.