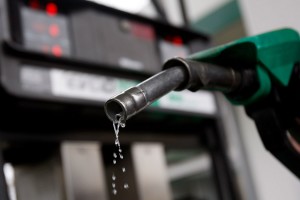 The Nigeria Union of Petroleum and Natural Gas Workers (NUPENG), has promised motorists of adequate supply of petroleum products to filling stations during the yuletide and beyond.
The new Chairman of South-West Chapel of NUPENG, Tayo Aboyeji gave the assurance on Wednesday in an interview in Lagos.
Aboyeji said tanker drivers will work throughout the Christmas and New Year festivals to ensure that filling stations in the South West get sufficient products.
"I met the top management of Pipelines and Product Marketing Company (PPMC), on the assurance of products due to current fuel scarcity in some parts of the country.
"If there is no petrol at depots, there is nothing we can take to filling stations.
"They assured us that sufficient supply will be available in both PPMC depots in in Lagos and Mosinmi in Ogun during the period.
"They also promised to ensure that some private depots being used by the company for distribution will be fully loaded with petroleum products.
"With this assurance from the NNPC, our tanker drivers will work round the clock to ensure that most filling stations in the South West have more than enough product.
"We will ensure that Muslim members of the Petroleum Tanker Drivers (PTD) work around the clock to ensure that petrol is available during the Christmas and New Year holidays," he said.
The NUPENG boss called on Federal Government to ensure speedy completion of Apapa-Wharp Road which was being handled by Dangote Group.
He said that reconstruction works were taking toll on petroleum tankers going to different tank farms in Apapa, adding that tankers were on queues for days before getting to depots.
'Our tankers spend close to two weeks on queues due to reconstruction of the road before accessing tank farms in Apapa; this is part of what is resulting in scarcity of petrol in the country.
"We are all aware that 80 per cent of petroleum products being used by Nigerians are coming from these private tank farms in Apapa, so the repair work should be done on time," he said.