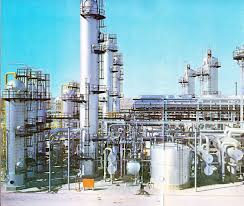 The Nigeria Union of Petroleum and Natural Gas Workers (NUPENG) on Wednesday commended the Federal Government on the proposed second refinery in the Northern part of the country.
The Vice-Chairman, South-West Chapter of the union, Benjamin Rotimi, said in Lagos that the initiative would reduce hardship associated with transporting petroleum products.
Minister of State for Petroleum Resources, Dr Ibe Kachikwu, had on April 22, told journalists in Bauchi State that the federal government planned to build a second refinery in the northern part of Nigeria.
Kachikwu said plans to put the Kaduna refinery in better shape were also underway.
Rotimi said the plans of the government were laudable and would help in ensuring the availability of the product round the country.
"The second refinery will also provide employment and increase circulation of products in the north.
"With the discovery of oil in some states in the north, the second refinery will help in refining it.
"This is what we should have done more than 10 years ago," he said.
The union leader, however, urged the federal government to also think of building more refineries in other parts of the country.
He noted that the country's present refineries could only produce 30 per cent of Nigeria's consumption needs, as that they were built when the nation's population stood at 80 million.
"Even when they work at optimal level, the refineries still cannot solve our requirement because they were built when our population was small.
"Now, we have double and the demand has become higher with more vehicles on our roads,'' he said.