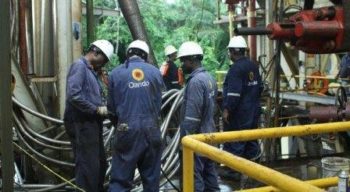 The Nigeria Union of Petroleum and Natural Gas Workers (NUPENG) has resisted the recent Memorandum of Understanding (MOU) by the federal government and Oando Plc, stating that the later kills jobs.
Earlier Oando entered a deal with the government and Eni (Agip), to manage the Port Harcourt Refinery, under repair, operate and maintain (ROM) arrangement.
But  NUPENG general secretary, Joseph Ogbebor, via a statement on behalf of the body, said the arrangement is faulty and should not be consummated with the unions.
"Oando Plc is not a worker-friendly organization as it detests unionization in all its subsidiaries and companies. We are not against the Federal Government's reforms to overhaul the oil and gas sector, but it should not be to the detriment of workers," the statement read in part.
"NUPENG will resist the arrangement with Oando if the oil workers are thrown into the unemployment market. The change promised by the present administration is to generate more jobs and not kill jobs which Oando is known for.
"We call on the Federal Government to involve NUPENG and PENGASSAN in the arrangement before it is signed by the end of July, 2017, to avert a major industrial crisis in the oil and gas sector of the economy."
The Union emphasised that it was not against the federal government's plan reform the oil and gas sector, but cautioned that such reforms should not at the detriment of the workers.
Ogbebor therefore called on the federal government to involve the two unions, NUPENG and PENGASSAN in the arrangement before it is finally signed in July, 2017.