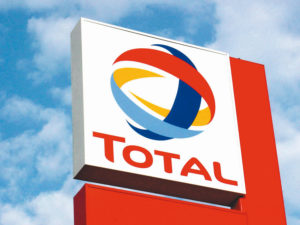 Normalcy on Friday returned to Total Nig. Plc Blending Plants, Lagos, after four days of protest by the NUPENG members working at the lubricant section over anti-labour activities of the company.
The workers resumed after suspending their protest on Thursday evening following a Memorandum of Understanding (MoU) signed with the Total management and the labour contractor, Jomog Nig. Ltd.
News Agency of Nigeria (NAN) correspondent, who visited the blending plant situated at Kirikiri Road, Apapa, observed that the two trailers used to block the entrance had been removed.
Workers were seeing at their different posts in their offices.
Gude Michaels, the NUPENG Chairman, Total Blending Plant, confirmed to NAN that workers of the plant had resumed work.
Michaels said that the leadership of NUPENG had signed a MoU with the Total Nig. Plc and Jomog Nig. Ltd., the labour contractor handling staff recruitment for the company.
"As a result of the agreement reached between the union representing the workers, the labour contractor and Total management, we have resumed work today.
"We thank the union, Total and the labour contractor for resolving the issues amicably.
"After all, there is no job loss and the status quo remains unchanged,'' he said.
Speaking earlier, Alhaji Tokunbo Korodo, the South-West Chairman of NUPENG said all parties regretted the incident caused by their actions immediately after resolving the issues.
Korodo said that the union had acknowledged the economic situation of the country in related to Total position on the matter.
He said that the company had agreed not to victimise any workers as a result of their industrial actions.
"We were able to resolve all the issues we had with them and a communiqué was signed.
"The existence of the union has to stay and the contract of three months has been cancelled," he said.
Kayode Olasupo, the Managing Director, Jomog Nig. Ltd., a labour contractor, assured workers that the company would follow all agreement reached with all parties in the MoU.
NUPENG members working at the lubricant section of Total had embarked on protest on Tuesday to amend their yearly renewable contracts.
NUPENG on Thursday ordered the shutdown of fuel depots belonging to French oil major, Total, over the threat to some of its members' jobs. 
Copyright Ships & Ports Ltd. Permission to use quotations from this article is granted subject to appropriate credit given to www.shipsandports.com.ng as the source.