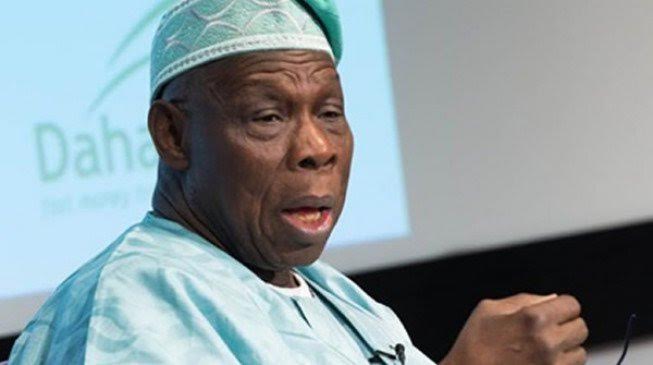 Former president Olusegun Obasanjo has said that the hands of President Muhammadu Buhari's are too weak to sign the African free trade agreement (AfCTA).
He made the statement on Saturday while speaking at the Babacar Ndiaye lecture series in Bali, Indonesia.
Obasanjo said he hopes that Nigeria will soon have a president who will sign the agreement.
"Africa cannot overcome fears of trade wars till it achieves 50 percent intra-Africa trade," he said.
"We now have the continental free trade agreement which is a good idea and I can assure that Nigeria will soon sign. Hopefully, we will soon have a president who will be able to sign because the president that is there now, his hands are too weak to sign."
The former president said the AfCTA is good for all African countries, particularly small countries.
"The future of Africa trade and the effectiveness of policies to achieve macroeconomic stability in Africa will largely depend on the strength and resilience of Africa-South trade.
"Accelerating the process of industrialisation and transformation of African economies we must add value to our commodities. And it is in adding value to our commodities that our industrialisation begins. This is nicely laid out in the African Union agenda.
"Boosting intra-African trade and boosting the process of regional integration and the AfCTA, the agreement which was signed in March this year. This is something we have all been working to and it came up only last March in Kigali.
"It is something I believe is good for all African countries, particularly for small countries in the continent who need protection and who also need to enjoy the advantage of economies of scale," Obasanjo said.
Nigeria was absent in March as leaders from 44 African countries signed the agreement to form a $2.5 trillion continental free-trade zone.
The free-trade zone is the largest in the world since the creation of the World Trade Organisation in 1995.
Explaining its decision not to sign, the federal government had said a committee was reviewing the treaty and that it needs more input from stakeholders.     
Copyright Ships & Ports Ltd. Permission to use quotations from this article is granted subject to appropriate credit given to www.shipsandports.com.ng as the source.