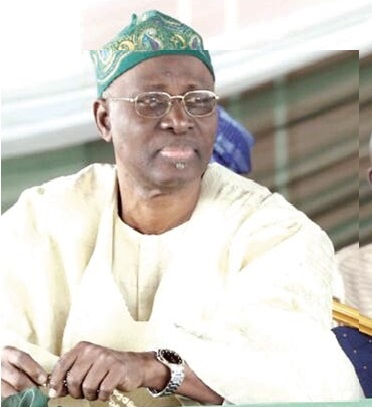 Senator Munir Adekunle Muse, a former Senator, former Apapa Port Manager and former Chairman of Apapa Local Government is dead.
Sources said Muse died this morning at the age of 81.
Born on 17 May 1939 in Olowogbowo, Central Lagos, the late politician joined Nigerian Ports Authority (NPA) in 1961 as a clerk, and was appointed to progressively more senior positions over the next 20 years.
From 1980 to 1984, he served as NPA's Representative in London.
In 1990, he was appointed Traffic Manager of roll-on roll-off (roro) operations at the then RORO Port in present day Tin Can Island Port Complex, holding this post until 1993 when he was appointed to head the Lilypond Container Terminal, Ijora.
He joined politics in 1998 and won election as Executive Chairman of Apapa Local Government Area on the platform of Action for Democracy (AD) from 1999 to 2002.
In 2002, he was appointed Executive Secretary of the Apapa LGA. In February 2004 he ran again for office and was re-elected Executive Chairman of the Apapa Local Government.
In April 2007, the late Muse ran for the Senate on the ticket of Action Congress (AC) and was elected as the Senator representing Lagos Central.
In the Senate, he has was appointed to committees on States & Local Government, Solid Minerals, Police Affairs, National Planning, Marine Transport, Interior Affairs and Air Force.
He lost the Senate ticket to Oluremi Tinubu – wife of All Progressives Congress (APC) leader Bola Tinubu in 2011.