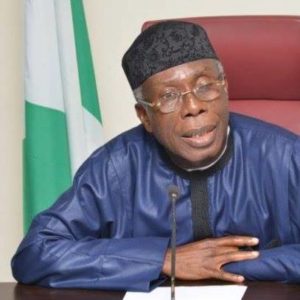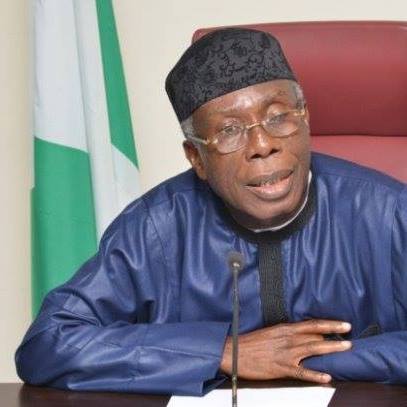 The Minister of Agriculture, Chief Audu Ogbe yesterday in Kano said the policy on the ban of importation of rice and wheat has enabled the country to save $5 million daily.
Ogbe, who spoke in Garun Baba village in Kano during this year's wheat farm harvest ceremony, said the ban on importation of rice, wheat and some other cereal crops through land borders, as well the raising of tariffs on them, have been saving the nation $5 million daily.
"The tariff increase introduced in December last year saw the import duty on rice increased from 10 to 60 per cent in an effort to increase local production of the product," he said.
Ogbe added that the policy option has created wealth for local farmers and those in the farm produce value chain.
"The rice you grow, the wheat you grow is saving Nigeria a lot of money. Before now we were spending N5 billion a day importing rice from Thailand. Now that money is in the hands and pocket of farmers in Kano, Jigawa, Kebbi and other parts of the country.
"That is why farmers are getting richer; before now, the money was going to some other places and the poverty was coming here, that era is gone," he noted.
He said the figure represents the money being spent on the importation of these farm produce before the ban on food importation and tariff increase by the government.
He commended Kano State government and the farmers for the rice, wheat and other food programme saying it has expelled recession from the state and supplied food to needy states across the federation.
"I'm proud of you and thank you for all your effort. I know if we give you the right support as we are trying to do, you can feed the whole nation and there will be no hunger in Nigeria," he added.
He said further production is being encouraged through reduction of price of fertiliser to as low as less than N6,000 per bag by the Federal Government via an arrangenment with the Moroccan government.
On herdsmen/farmer clashes and cattle rustling, the minister said grazing reserves are being created across the federation fitted with accommodation, human and veterinary clinics, water, schools among others to stop herdsmen from roaming about,
"Similarly, the good news is that 3,000 Civil Defense operatives are being trained by the Nigeria army to combat issues of cattle rustling perpetrated on those rearing cattle by hoodlums," he said.
Copyright Ships & Ports Ltd. Permission to use quotations from this article is granted subject to appropriate credit given to www.shipsandports.com.ng as the source.