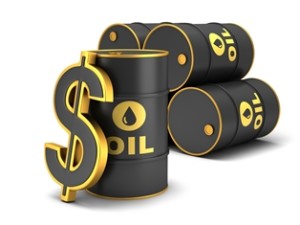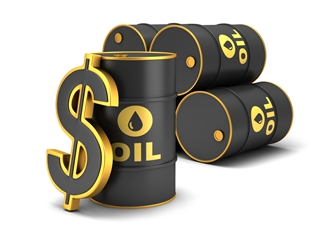 Oil prices fell on Monday as a slowdown in Chinese refining raised concerns about demand in the world's second-biggest consumer, while an increase in U.S. drilling capacity could deepen a global supply glut.
Chinese refineries processed 10.71 million barrels per day (bpd) in July, National Bureau of Statistics data showed, down around 500,000 bpd from June and the lowest rate since September 2016.
Analysts said the drop was steeper than expected, exacerbating concerns that a glut of refined fuel products could weaken Chinese demand for oil.
Global benchmark Brent crude futures LCOc1 were at $51.74 a barrel at 1134 GMT, down 36 cents from Friday's close. They touched a low of $51.61 earlier in the session.
U.S. West Texas Intermediate crude futures CLc1 were trading at $48.51, down 31 cents.
Investors were also cautious after data published by oil services firm Baker Hughes on Friday showed explorers increased U.S. oil drilling capacity for the second time in three weeks, extending a 15-month recovery. [RIG/U]
The rising rig count hints at sustained output growth just as the world's major oil producers, excluding the United States, try to stem oversupply by trimming production.
Efforts by the Organization of the Petroleum Exporting Countries and other oil producers to limit output have helped prop up prices above $50 a barrel.
Breaching this threshold has meant more money managers are betting on further gains in Brent, with the latest ICE exchange data showing investors last week raised net long holdings of the commodity by the highest amount this year.
This contrasts with more bearish bets placed in the U.S. market, where investors cut net long U.S. crude positions last week, according to the U.S. Commodity Futures Trading Commission.
Oversupply has been exacerbated by rising production in OPEC member Libya, which is exempt from a global deal to cut output and has been trying to regain its pre-war production levels.
"The recovery in Libyan production has been the single largest factor driving global supply growth in the last few months," oil analysts at Panmure Gordon wrote.
Libya's National Oil Corp (NOC) said on Monday it was investigating security violations at its biggest oilfield, Sharara.
Sharara has been producing around 270,000 bpd but the NOC did not specify whether the violations had affected output.
Workers at the country's Zueitina export terminal have also threatened to block a tanker due to dock on Saturday unless demands for salary and overtime payments are met.