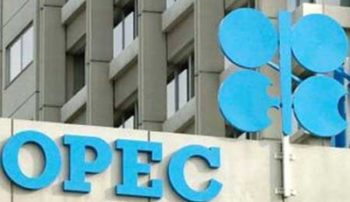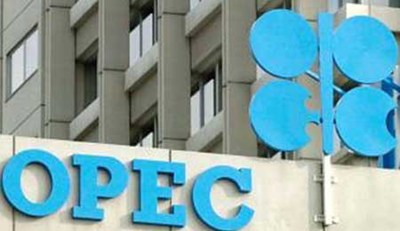 Brent crude tumbled below $50 on Friday, heading for a second straight week of losses, on worries that U.S. President Donald Trump's decision to abandon a climate pact could spark more crude drilling in the United States, worsening a global glut.
Benchmark Brent crude futures were off by 1.8 percent at $49.73 per barrel at 1415 GMT, down 90 cents from the previous close. U.S. West Texas Intermediate crude futures fell 84 cents to $47.54 per barrel.
Both contracts were on track for weekly losses of at least 4 percent.
The U.S. withdrawal from the landmark 2015 global agreement to fight climate change drew condemnation from Washington's allies – and sparked fears that U.S. oil production could expand even more rapidly.
"I think we will see a United States that is about to go crazy in terms of producing fossil fuels," said Matt Stanley, a fuel broker at Freight Services International in Dubai, adding other producers could do the same. "Why wouldn't they ramp up production when producers like the U.S. have an open invite to do as they please?"
U.S. crude production last week was up by nearly 500,000 barrels per day (bpd) from year-earlier levels, straining OPEC's efforts to reduce global oversupply.
A week ago, the Organization of the Petroleum Exporting Countries and a number of non-OPEC producers met in Vienna to extend a deal to cut 1.8 million bpd from the market until March 2018.
On Friday, Igor Sechin, chief of Russia's largest oil producer, Rosneft, said U.S. oil producers could add up to 1.5 million bpd to world oil output next year.
Oil prices are down some 10 percent since OPEC's May 25 decision to extend the cuts.
Rising output from OPEC members Nigeria and Libya, which are exempt from the output reduction deal, is also undercutting attempts to limit production. On Friday, Nigeria issued a loading plan for the long-closed Forcados export stream that could push exports to at least 15-month highs in June.
OPEC last week discussed reducing output by a further 1 to 1.5 percent, and could revisit the proposal should inventories remain high, sources told Reuters.
On Friday, demand for bearish puts expiring in March 2018 spiked, indicating traders and investors are already protecting against a more aggressive drop in price once OPEC's joint supply deal expires.
Still, oil markets received some support from official U.S. data which showed crude inventories fell sharply last week as refining and exports surged to record highs.
Crude stockpiles were down by 6.4 million barrels in the week to May 26, compared with analysts' expectations for a fall of 2.5 million barrels.