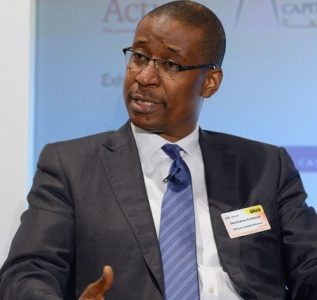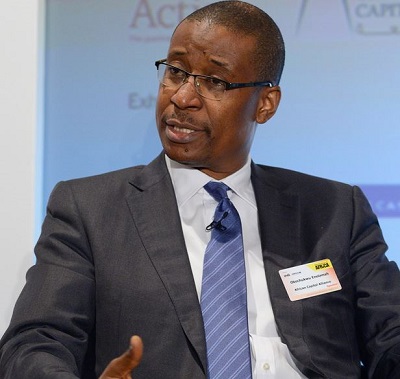 The World Trade Organisation (WTO) is increasingly focusing on ways to ease trade among member countries. With only four countries left to ratify the organization's Trade Faciliation Agreement (TFA), SAMSON ECHENIM in this report, writes that now is the time for Nigeria to show commitment to the agreement by sending her instrument of ratification and further simplifying the country's international trade processes, even as a member of the WTO.
As international trade break new frontiers with technology and ultra-large vessels of economies of scale, the world continues to deepen trade facilitation between and among nations for inherent advantage of saving cost, time and eliminating bottlenecks in the global trade chain.
In December 2013, member countries of the WTO concluded negotiations on a Trade Facilitation Agreement (TFA) at the Bali Ministerial Conference, as part of a wider "Bali Package." Since then, WTO members have undertaken a legal review of the text. The resulting final text is available here. In line with the decision adopted in Bali, WTO members adopted on November 27, 2014 a Protocol of Amendment to insert the new Agreement into Annex 1A of the WTO Agreement. The TFA will enter into force once two-thirds of members have completed their domestic ratification process. At the moment, 106 countries have ratified the agreement, but not including Nigeria.
The Trade Facilitation Agreement contains provisions for expediting the movement, release and clearance of goods, including goods in transit. It also sets out measures for effective cooperation between customs and other appropriate authorities on trade facilitation and customs compliance issues. It further contains provisions for technical assistance and capacity building in this area.
According to a 2015 study carried out by WTO economists, full implementation of the TFA would reduce members' trade costs by an average of 14.3 per cent, with developing countries having the most to gain. The TFA also has the ability to reduce the time to import goods by over a day and a half while also reducing time to export by almost two days, representing a reduction of 47 per cent and 91 per cent respectively over the current average. The TFA also has the potential to increase global merchandise exports by up to $1 trillion.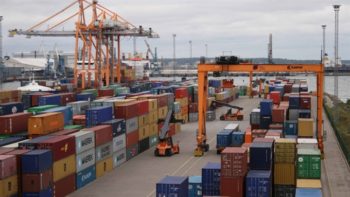 The TFA broke new ground for developing countries and developing and least-developed countries (LDCs) in the way it will be implemented. For the first time in WTO history, the requirement to implement the Agreement was directly linked to the capacity of the country to do so. In addition, the Agreement states that assistance and support should be provided to help them achieve that capacity.
A Trade Facilitation Agreement Facility (TFAF) was also created at the request of developing and least-developed country members to help ensure that they receive the assistance needed to reap the full benefits of the TFA and to support the ultimate goal of full implementation of the new agreement by all members.
The TFA has three sections, namely, section I, which contains provisions for expediting the movement, release and clearance of goods, including goods in transit. It clarifies and improves the relevant articles (V, VIII and X) of the General Agreement on Tariffs and Trade (GATT) 1994. It also sets out provisions for customs cooperation.
Section II contains special and differential treatment (SDT) provisions that allow developing and LDCs to determine when they will implement individual provisions of the Agreement and to identify provisions that they will only be able to implement upon the receipt of technical assistance and support for capacity building, while section III deals with categories for involvement.
Is Nigeria ready for TFA?
Since the Bali meeting in 2013, WTO countries back home have started working on ways to deepen their trade simplification in accordance with the recommendations of the TFA. Usually, countries have to reform their Customs processes and create a single interface for trade that brings all agencies and other players, such as banks and insurance on a single platform called Single Window.
A facility that allows partners involved in trade and transport of goods to lodge and obtain standardised information, the Single Window system is a major indication of a country's readiness for trade facilitation and it provides for single entry point by the shipper with the information being shared among government agencies involved in trade and other private sector players, such as banks and insurance.
Nigeria started this in 2013, with the country's Customs Service changing its delay-prone Risk Assessment Report (RAR) with a much faster system called the Pre-Arrival Assessment Report (PAAR).  The country's trade agency stakeholders also began creation of Nigeria trade hub, a Single Window portal that later became belaboured with weak political will.
In fact, Ghana hired the same consultancy to build her own Single Window system, which together with its robust PAAR customs system also imitated from Nigeria, the country on December 4, 2017 became the first country to ratify the WTO Trade Faciliation Agreement this year, taking the 104th position among all WTO countries to ratify the agreement.
In August 2016, the Minister of Industry, Trade and Investment, Dr Okechukwu Enelamah, disclosed that the Federal Executive Council (FEC), had approved Nigeria's ratification of an agreement by the WTO, but the country is still noticeably missing on the list of nations that have ratified the agreement.
Hinting of Nigeria's readiness for the ratification, Enelamah had said, "Everybody benefits from lowering the cost of doing trade. It's particularly beneficial for developing countries that want to access international market and that agreement seeks to lower this cost and Nigeria was one of the countries that approved the agreement then, and we have been going through a process to ratify the agreement. The idea is that the agreement comes into effect when it's ratified by two-thirds of all the countries that approved it originally and we think that will happen sometimes this year (2016). Basically this is an agreement that was approved by all the member countries of WTO at the ministerial conference that was held in 2013."
Despite the observations of the minister of trade, the country is yet to submit her instrument of ratification of the agreement, where such small countries of the world such as Belize, Trinidad and Tobago and Saint Vincent and the Grenadines have proven their onions.
World Bank's efforts at bringing Nigeria on the grid
There's no doubt Nigeria remains Africa's leading economy, maintaining her position as West Africa's biggest with a stunning population of about 200 million people. Seeking the cooperation of Nigeria in every aspect of development in the continent has remained the norm for international interests.
To make the country see the need for trade facilitation, the World Bank has explored ways through which it could help Nigeria ratify the TFA.
In pursuit of this, a team of the World Bank and WTO lead by Nigeria's Ambassador to the WTO, Mr David Ademola Adejuwon and World Bank's senior private sector development specialist for Trade Facilitation, Mr Manuel Henriques visited the Nigeria's Shippers' Council in April, 2013.
Speaking at the meeting, which also had officials of the Nigeria Customs Service, the Nigerian Ports Authority (NPA) and other port stakeholders, Ambassador Adejuwon said the World Bank team would be visiting the seaports, borders and all trade related centres in the country to ascertain how it can come up with ways to help Nigeria ratify the TFA.
He noted that once the agreement is ratified by a critical mass of the WTO member states, the agreement would become binding on Nigeria, even though she fails to ratify the trade agreement. The TFA deals on how procedures and controls governing the movement of goods across national borders can be improved to reduce associated cost burdens and maximise efficiency while safeguarding legitimate regulatory objectives.
The WTO believes that business costs may be a direct function of collecting information and submitting declarations or an indirect consequence of border checks in the form of delays and associated time penalties, forgone business opportunities and reduced competitiveness.
Adejuwon said, "We planned to see some of the operations at seaports, borders and international airport in Lagos and would have a stakeholders workshop in Abuja on Thursday, to identify areas of link.
"We can't assure that we can provide all the resources to be used for develop but we can generate documents that are needful for development."
The leader of the World Bank team, Henriques said the intention is to partner with Shippers Council which has generous information on Nigeria's international trade. He described the planned partnership as a marriage, which might have some unexpected outcome but must be maintained.
"So, it is important that we know what we are getting into," he remarked.
In his response, the Council's Executive Secretary, Mr Hassan Bello said he was also excited about the ratification of TFA, having participated in the Rotterdam rule (convention), noting that it was high time the country began adoption of the rules.
Hassan said, "We have to have modernisation of laws and trade facilitation. I'm happy to note that this is era of collaboration, coming together to solve problems. NSC has participated in trade facilitation workshops across Africa, including the one held in Kenya.
"We are trying to see that we streamline operations of the port. The NSC is working to support automation of the ports. The idea is to get better in competition because an importer has choices; he has options. He must consider cost and time factors in choosing his port of destination. We can't continue things the way they are."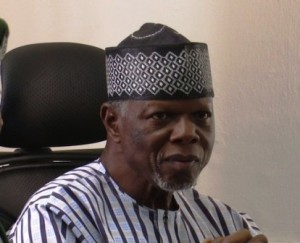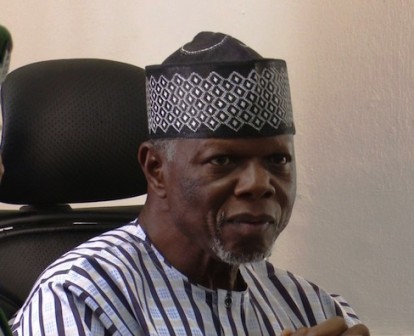 Importance of trade facilitation and relevance of TFA ratification
According experts, Nigeria controls 75 per cent of trade in the whole of West Africa, but has a very low rate of ease of doing business by World Bank rating.
For a typical West African country, such as Nigeria, or Ghana, there are about 200 pieces of information to be provided by an importer/exporter at offices of about 14 government agencies, banks and insurance and some of these may require a return visit where mistakes occur.
Ratification seeks to ease the cost of trade, especially for developing countries like Nigeria, which stand to benefit a lot from the agreement.
An international trade expert, Tom Butterly said the single window reduces time of doing business by 50 per cent and can bring down cost of doing business by 25 per cent.
Experts believe that if implemented, trade facilitation processes of the World Trade Organisation (WTO) could save Nigerian businesses at least N2.4 trillion annually in transaction cost.
The amount is 15 per cent of the country's average total trade value of N16.4 trillion annually which could be saved if trade facilitation processes, such as automation and Single Window platforms are effectively implemented.
Also, hooking up to the WTO Trade Facilitation Agreement (TFA) could save businesses around the world about $1 trillion annually, according to WTO consultant, Butterly.
WTO trade facilitation involves the simplification, standardisation and harmonisation of trade procedures and associated information flow required to move goods from seller to buyer and to make payment for the goods. This includes implementation single window platforms for all players in the international trade chain and automation processes for the purpose of trade.
Buttressing a recent WTO report, Butterly said that trade transaction cost can be up to 15 per cent of value of goods traded, where one day delay at the border reduces trade by one per cent.
Managing director of Trade Development and Facilitation Consulting (TDAF) at the World Trade Centre II, Geneva, Switzerland, Butterly stressed that for developing countries such as Nigeria and Ghana, trade transaction cost can be more than 15 per cent, indicating a bigger need for West African countries to embrace the single window reform and ratify the TFA.
"The single window reform is now helping to create a fundamental change of the mindset. Countries even in Africa that have embraced and implementing the single window have been able to reduce cost of doing business significantly and are doing so well. They include Coasta Rica and Rwanda and Ghana is also able to save about $200 million in 2015," he said.
Also, ratification of the TFA is a catalyst for improving any country's rating on ease of doing business. As at today, according a 2015 World Bank report, Nigeria ranks poorly at 182nd position out of 189 countries on ease of doing business. There is no overemphasizing the fact that every report on ease of doing business is a first point of call for foreign investors.
Recently, Ghana again moved ahead of Nigeria to ratify its World Trade Organisation (WTO) Trade Facilitation Agreement becoming the 104th WTO member to do so.
Ghana's ratification of the WTO Trade Facilitation Agreement (TFA) came on January 4, 2017, making it the first country to ratify the global trade agreement in the new year, with Canada, Kyrgyz Republic and Gabon ratifying in December 2016. With the ratification by Ghana, the agreement needs six more countries ratification to come into effect.
Sadly, Nigeria showed Ghana the way to the WTO trade facilitation and ease processes when she started her single window project for trade and the pre-arrival assessment report (PAAR) of the Nigeria Customs Service.
Taking a leave from Nigeria, Ghana started its single window project, employing same company working for Nigeria, West Blue Consulting and starting up her now very robust Pre-Arrival Assessment Reporting System in 2015.
But moving ahead of Nigeria, Ghana's instrument of acceptance was submitted to the WTO on January 4, 2017. The TFA will enter into force once two-thirds of the WTO membership has formally accepted the Agreement.
Announcing the international trade feat, Ghana Revenue Authority, Customs Division thanked stakeholders for not only giving the authority the opportunity to provide them with Ghana's Trading Hub and the Pre-Arrival Assessment Reporting System but also for their support and steadfastness.
In addition to Ghana, other African countries that have ratified the trade facilitation agreement are Mauritius, Niger, Togo, Côte d'Ivoire, Kenya, Zambia, Mali, Madagascar, Gabon and Mozambique.
Ghana ratified the TFA on January 4, 2017, with Mozambique following up on January 6, making a total of 11 African countries that have ratified the agreement out of a total 106 countries being members of the WTO who have ratified the agreement. Only four countries are now needed to ratify to make the agreement come into force.
Butterly said many countries are now focusing on implementing deep trade facilitation reforms, with the single window becoming a game changer.
"Ghana is also forecast to move up from current global position of 171 to 121 out of 189 countries and Sub-saharan Africa rank of 36 to 16 out of 47 countries in 'World Bank Trading Across Borders' (ease of doing business) survey by 2020."
Implications of ignoring WTO trade facilitation
Nigeria started the Single Window reform since 2013, but the project is being hampered by absence of political will, according to competent sources. The World Bank report has Nigeria on the 182 position out of 189, with Ghana which started much later taking a better position.
The WTO Agreement Article 10.4 discusses the Single Window, while Article 4.1 states that members shall endeavour to establish or maintain single window- single entry point where all trade information can be accessed by government agencies and the private sector.
"By 2020, about 100 economies and some regions would have implemented the Single Window reform, enjoying the benefits of pre-clearance formalities down from four days to 0.5 days and Customs clearance from 18 to nine days. The Single Window reduces export time from 22 to 11 days. But most importantly, Single Window is about people more than technology," Butterly said.
As at today, there are four countries remaining to ratify to make up the number of countries required.
A Single Window expert, Valentina Mintah said there is a possibility that the attainment of the 110 countries needed to ratify for the agreement to come into force will be achieved in the next one or two weeks.
Noting that at present, there are no deadlines for this process to complete, she however added that it is possible that WTO members could put pressure on countries that take their time.
"Also, WTO Members that have not ratified may find it more difficult to attract trade related Technical Assistance and Capacity Building support from donors. Further, WTO Members that have not ratified may find it more difficult to attract investment as they will be seen to be less serious about trade facilitation reform. For these reasons alone, it is clear that Nigeria should ratify the Agreement as soon as possible, as not to do so would be against the country's own best interest.
"On a broader level, trade facilitation is probably one of the most effective trade and economic development instruments available to a country and not engaging in this activity would clearly hinder the longer term economic development of the country," she stated.
Once the TFA enters into force, a series of institutional arrangements will take effect. For example, the Preparatory Committee on Trade Facilitation, which has been shepherding the process of preparing for the deal to come into force, will be replaced with a Committee on Trade Facilitation (TF) which will meet at least annually.
This new WTO Committee on TF will aim to provide a forum for information sharing, along with collaborating with the relevant international bodies that could help support the TFA. It will also hold a review on the TFA's "operation and implementation" four years after it takes effect, with subsequent reviews held regularly. Nigeria is only preparing to miss out in action in all of these processes.
However, Mintah said individual WTO members that have not already ratified the Agreement, may and will continue to do so after it enters into force.
"Similarly, developing and least developed countries (LDCs) will continue to notify the WTO of their Category A, B and C list of commitments under the Agreement. Once the agreement enters into force and the WTO Committee on TF meetings start we will know more about what member's expectations are regarding the operation of the Agreement," she said.
Copyright Ships & Ports Ltd. Permission to use quotations from this article is granted subject to appropriate credit given to www.shipsandports.com.ng as the source.