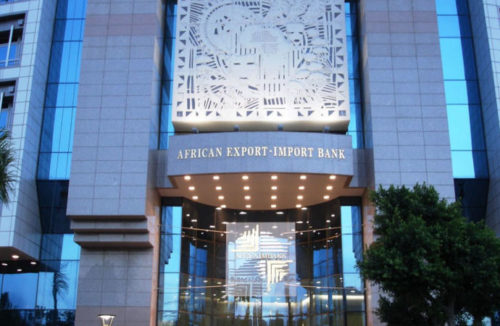 The President of African Export-Import Bank (AFRIEXIM), Prof. Benedict Oramah, on Wednesday, said the bank has over $3.2 billion worth of investments in Nigeria.
He made the disclosure while fielding questions from reporters after a meeting with the Nigerian delegation on the sidelines of the ongoing
International Monetary Fund (IMF) and World Bank Group (WBG) Annual
Meetings in Bali, Indonesia.
Oramah noted that although Nigeria was a dominant shareholder in the bank, the country had fallen back in its shareholding position to the third position after been overtaken by Egypt and Zimbabwe.
He said, "That is why we have had these discussions with the Minister of Finance to see how Nigeria can return to the level it occupied in the past.
"We have got assurances that the Nigerian government will look at it
and we hope that Nigeria's shareholding will rise to the level that reflects the size of its economy.''
Oramah further said that AFRIEXIM was supporting Nigeria in terms of
lines of credit to commercial banks to enable the country to carry out the importation and exportation of goods while supporting Small and Medium Enterprises (SMEs).
He said, "We are also supporting many private businesses that are into manufacturing and all that.
"Beyond that, we are pursuing other impactful initiatives and we are finalising arrangements to develop a centre of excellence for healthcare because we want to see how we can begin to promote medical tourism in Nigeria.
"We want to develop a centre that will make it possible for Nigeria to have facilities to take care of complex diseases such as oncology, haematology, cardiovascular and complex diseases.''
Also speaking, the Minister of Finance, Zainab Ahmed, said that the
meeting with the Oramah was to discuss the possibility of increasing
Nigeria's shares in the bank, adding that the nation's equity holdings in the bank currently stood at 40 per cent.
She said, "We discussed some of the programmes and projects that
AFRIEXIM is supporting in Nigeria.
"We also discussed setting up a medical park in the Federal Capital Territory (FCT), which is a discussion that has been going on for a very long time.
"We are also looking at setting up some quality assurance centres in Ogun state and other parts of the country.
"We also discussed opening up some industrial parks in partnership
with the Ministry of Industry, Trade and Investment in three centres —one each in Lekki, Kano and Kaduna.''
The minister said that the Federal Government was considering signing
up for the AFRIEXIM trade policy, adding that it was consulting
closely with the private sector to get its input before finalising it.