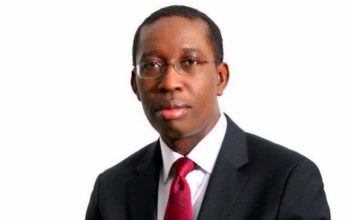 In other to boost investors confidence in the oil and gas sector, Delta State Governor, Ifeanyi Okowa has urged the National Assembly to speed up the passage of the Petroleum Industry Bill (PIB).
Okowa made the call when he received on courtesy call, Nigerian Ambassador to the Sociolist Republic of Vietnam, Ambassador Francis Efeduma.
According to the Governor, "we will continue to call on the National Assembly to speed up the issues concerning the Petroleum Industry Bill is important for further development, particularly in the gas sector. The gas sector has a lot of potential particularly in the petro-chemical industry", the governor said.
Okowa believes that with a well spelt out rules of engagement in the PIB, investments in the gas sector, even for local consumption, to power energy sources, and processing of the gas for various petro-chemical industries; will be buoyed.
"There is no doubt that our key areas will be in the oil and gas sector, principally at this moment is the fact that the gas sector is not truly developed. It is our hope that very soon the National Assembly will get through with the Petroleum Industry Bill because that is also key for any new investment to come in," he stressed.
He noted that Nigeria is still very attractive for foreign direct investments and with the prevailing stability in the country's forex policy and a stable currency, it becomes easier for the investors to plan.
Earlier, Ambassador Efeduma informed the Governor and state functionaries present that as Nigerian Ambassador, he would ensure good diplomatic relations and also ensure that investors are attracted to the country.