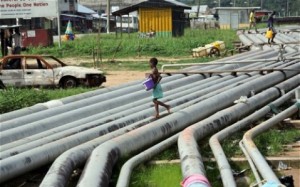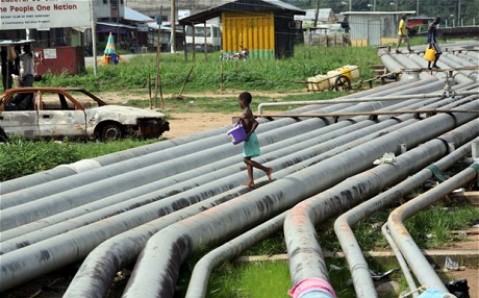 A 20-year-old man in Ondewari Community in Bayelsa state has died following a clash between soldiers and youths suspected to be pipeline vandals.
Chief Peresho Erefawari, Acting Paramount Ruler of Ondewari Community, told newsmen on Thursday in Yenagoa that the man was shot dead on Wednesday.
Erefawari who decried the constant clash between soldiers and youths in the community, said the crisis had not subsided. He called on the state government to intervene in the crisis to avert further loss of lives, adding that two youths in the community had so far lost their lives to the crisis.
"The clash was caused by protest by some youths in the community who are aggrieved over their exclusion in the petroleum task force committee set up by the local government council.
"The youths are suspected to be pipeline vandals.
"The petroleum task force committee enlisted the support of soldiers attached to a multinational company in the area to wade off the youths.
"Some of the youths have fled from the community," he said.
The Chief said the clash, the second in four days, had left several people injured.
A source in the Joint Task Force (JTF) in Bayelsa, Operation Delta Safe, said soldiers were not involved in the killing of the youth.
However, a source, who preferred anonymity, said youths in the community had been clashing with soldiers over pipeline surveillance contracts.