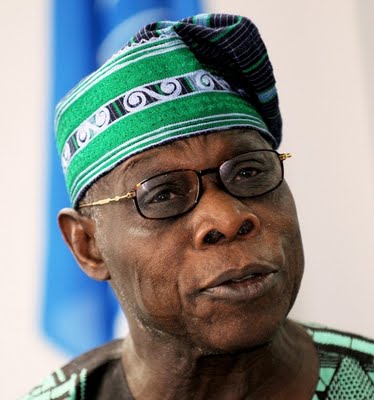 Former president Olusegun Obasanjo on Wednesday said if there is any organization that can help Nigeria quickly get out of recession, it is the Nigerian National Petroleum Corporation (NNPC).
Obasanjo said he believes organizations like the NNPC should be reformed and not sold.
The ex-president said this in Abeokuta when he received the Group Managing Director of the NNPC Dr. Maikanti Baru who paid him a courtesy call.
Obasanjo had in a goodwill message at the opening session of a two-day National Council of Finance and Economic Development (NACOFED) in Abeokuta on Tuesday said he did not see why 48 per cent of the NNPC cannot be privatized.
But he told his guest today that, "It is our dream to see NNPC grow as an NOC (National Oil Company) just like its peers in other countries. I have said it at the NACOFED confab in Abeokuta yesterday that I don't understand this talk of selling our national assets."
"What I do understand is reforms. I believe organizations like the NNPC should be reformed. Selling of national assets is wrong. But reform is what I think it should be so that we can run the business the way it should be run," NNPC quoted the former president as saying on its official twitter page.
Baru in his response commended the "positive influence" of Obasanjo especially in his discussions with President Muhammadu Buhari on issues.
He said the NNPC is working hard to flood the market with kerosene so that prices will come down especially in the South East.
"We'll continue to work hard towards realizing your lofty dreams of seeing NNPC grow into a transformed national oil company without any interference," Baru said.
Copyright 2016 Ships & Ports Ltd. Permission to use quotations from this article is granted subject to appropriate credit given to www.shipsandports.com.ng as the source.