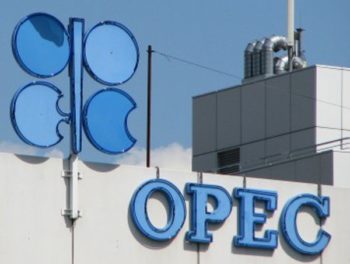 A Committee set up by the Organisation of Petroleum Exporting Countries (OPEC) to monitor compliance with supply cut agreement will be meeting on January 21 and 22, 2017 to assess how far countries have complied with this agreement which was reached last November.
Oil prices began to move up immediately the deal cut was announced with analysts alerting that prices would turn fast if the market believed compliance was lacking
Oil prices surged to a 17-month high after a group of the world's largest producers, including Saudi Arabia and Russia, agreed to reduce output in a landmark deal.
The agreement between OPEC and a number of non-OPEC members, notably Russia, immediately pushed Brent crude up more than 4% to $56.64 a barrel, its highest level since mid-July 2015.
The move followed an agreement to cut production by 1.2m barrels a day from 1 January 2017, following weeks of wrangling.
In December, producers from outside OPEC agreed to reduce output by 558,000 barrels a day to help end the supply glut which has sent oil prices tumbling. Although less than the targeted 600,000 barrels it was the largest ever contribution to production cuts by non-OPEC members.
This represents the first such deal between OPEC and non-OPEC members for 15 years. Meanwhile oil prices moved up on Wednesday on the expectation that United States crude inventories are falling and signs that oil producers will stick to agreed output cuts that took effect this week.
Global benchmark Brent crude futures LCOc1 were up 10 cents at $55.57 a barrel by 1110 GMT (6:10 a.m. ET).
The contract reached an 18-month high in the previous session, but a strong dollar has shaved off most of those gains.
U.S. West Texas Intermediate crude futures CLc1 were trading at $52.42 per barrel, up 9 cents.
"Positive equities and gains in industrial metals this morning, as well as expectations that U.S. crude oil stocks will show a decline … are ingredients helping to drive a slight gain in Brent crude," said Bjarne Schieldrop, chief commodities analyst at SEB Markets in Oslo.
Weekly U.S. statistics on oil stocks are expected to show a 1.7-million-barrel draw on Thursday, analysts said.
OPEC member Kuwait also lifted expectations that producers will comply with a deal to reduce oversupply after its state-owned oil producer said on Wednesday it would cut output in the first quarter.