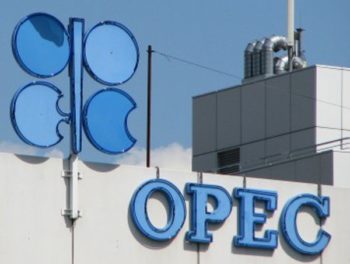 OPEC cuts to oil production are helping to stabilise the offshore supply vessel (OSV) market in the Middle East compared with other global markets, according to an industry expert.
Speaking at this week's Marine Money forum in Dubai, CEO of Synergy Offshore,  Fazel Fazelbhoy, painted a bleak picture of the global OSV market, but said that utilisation in the Middle East region is still faring relatively well.
In his address to industry peers, Fazelbhoy drew comparisons with the current situation in the energy markets to the oil price collapse of the 1980s, adding that the present scenario has "driven many companies to the point of bankruptcy."
"There are around 3,500 OSVs in the market globally, of which there is only a demand of 2,000. So there are approximately 1,500 idle vessels, equivalent to 42% of the fleet.
"There are another 350-400 new build vessels that are yet to come online in 2017 onwards.
"Global occupancy is less than 60%, its 58%, and the most pessimistic estimates are that we'll see occupancy fall to 53% in 2017."
However, the decision by the OPEC group of producers to cut production in a bid to support oil prices has benefitted the Middle East, with some opertors moving vessels from their domestic markets to the region.
"There are 450 vessels in the Middle East, of which around 100 have moved from SE Asia, if you think it's bad here, it's a lot worse there," Fazelbhoy said.
"Utilisation in the Middle East is between 65-70%, but we have seen at least three leading companies maintaining a 90% plus occupancy, because of the measures taken by OPEC. Because of the production cut we have seen operating assets remain busy."
But while the region is performing better than others in difficult times, there are still some major challenges ahead.
"National Petroleum Construction Company will reassign more than 50 vessels this year, but all at lower rates. Rates are not expected to recover until 2018 or 2019.
"In addition, the merger of ADNOC's offshore companies is likely to delay projects, as it will take a year for the merger to be implemented and for the new corporate structure to take shape."
Fazelbhoy's comments come at the same time as new figures from Vessels Value revealed that 2017 will be a record year for the number of OSV vessels (AHT, AHTs and PSV) scheduled for delivery.
In an industry already dealing with an oversupply, there are currently 456 OSV vessels on order throughout the world, with 450 of these will be delivered in 2017 and only six scheduled for delivery in 2018.
Malaysian and Singapore owners top the list of those with new tonnage due to come in with 205 new units between owners from the two Southeast Asian nations.
Malaysian owners have 109 OSV newbuildings worth $1.32bn due to be delivered in 2017, while Singapore owners top the list in value terms with 96 units worth $1.37bn for delivery this year. Chinese owners come a relative distant third with 36 OSV newbuilds worth $467m for delivery in 2017.
US and UAE owners are fourth and fifth in the list 28 and 24 new vessels this year respectively.
Copyright Ships & Ports Ltd. Permission to use quotations from this article is granted subject to appropriate credit given to www.shipsandports.com.ng as the source.