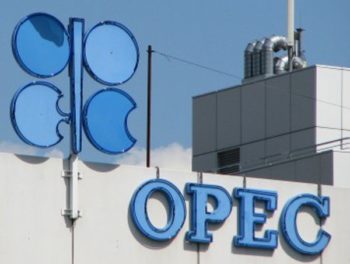 Members of the Organisation of Petroleum Exporting Countries (OPEC), have budgeted to invest in 160 oil and gas projects worth $156 billion.
The projects covering exploration, production and refining are to be executed between 2017 and 2021 in the various nations, including Nigeria, Iran, Iraq, Kuwait, Saudi Arabia and Venezuela, Qatar, Indonesia, Libya, the United Arab Emirates, Algeria, Ecuador, Gabon and Angola.
In its latest report, OPEC disclosed that regardless of all the challenges and uncertainties, OPEC Member Countries continue to invest in additional upstream capacities.
It indicated that on top of the huge capacity maintenance costs that Member Countries are faced with, they continue to invest in new projects and reinforce their commitment to the oil and gas market as well as to the security of supply for all consumers.
The cartel stated that needless to say, this is only a reflection of OPEC's well-known policy that is clearly stated in its Long-Term Strategy and its Statute.
It pointed out that almost 8 mb/d, of potential refining projects in OPEC Member Countries with a relatively new surge in capacity additions from Iran, if all projects are implemented as planned.
According to OPEC, a review of viability of these projects suggests that around 2.2 mb/d of distillation units will be added to the refining sector in OPEC Member Countries in the period 2016–2021.
It stated that this combines around 1.7 mb/d of additional crude distillation capacity and 0.44 mb/d in the form of condensate splitters.
The organisation indicated that condensate splitters additions are planned in Iran and Qatar and set to start falling off by 2020.
It stated that the overall OPEC Member Countries' distillation capacity (including splitters) is set to reach a level of 13.3 mb/d by 2021.
"An important set of secondary units will also be undertaken during the period 2016–2021, the bulk, around 1.9 mb/d, will be added in the form of desulphurization units, and the rest, estimated at around 1.2 mb/d, will come in the form of conversion capacity (0.62 mb/d), and octane units (0.63 mb/d).
The additional refining capacity in OPEC Member Countries will come from condensate splitters, new Greenfield and 'grassroots' projects, supplemented by expansions at existing facilities."
"The largest OPEC Member Countries' new refineries are megaprojects, expected to come on stream during the medium-term period; these are in Kuwait (Al Zour project), Saudi Arabia (Jizan project) and Venezuela (Anzoetagui).
Other relatively sizable projects, with a common trend among crude producers to process heavy crudes domestically and also aiming to satisfy increasing local demand, include new refineries in Lobito, Angola; Manabi (Refinery del Pacifico), Ecuador; Khozestan and Kermanshah projects in Iran; Fujairah and Dubai projects in the UAE." "Algeria has chosen to settle for medium capacity refineries in Arzew, Hassi Messaoud and Tiaret to satisfy its growing local refined products demand."