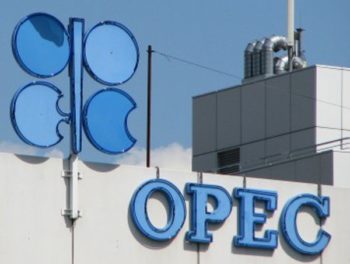 OPEC oil production fell in December but remains well above levels  envisaged under a recent deal due to take effect from January, the  cartel's new monthly report showed Wednesday.
Total output by the Organization of the Petroleum Exporting Countries  (OPEC) fell 221,000 barrels per day (bpd) to 33.1 million bpd from  November, the December report showed, citing secondary sources.
Under the landmark November 30 deal, aimed at reducing a global supply  glut that depressed oil prices, OPEC is meant to slash its output  ceiling to 32.5 million bpd, effective January 1.
Kingpin Saudi Arabia bore the brunt of the cut in December, lowering  output by 149,000 bpd to 10.5 million bpd. Algeria, Ecuador, Gabon,  Nigeria, Qatar, UAE and Venezuela also reduced production.
However Iraq, OPEC's second biggest producer, ramped up output by  43,000 bpd to 4.6 million bpd. Iran's rose 10,000 bpd to 3.7 million  bpd and Kuwait by 2,000 bpd to 2.8 million bpd.
Under the deal, Saudi Arabia is to cut production to 10.1 million bpd,  Iraq to 4.4 million bpd, Kuwait to 2.7 million bpd and UAE to 2.9  million bpd, according to OPEC.
Iran, able to export crude freely again following the lifting of  sanctions under a 2015 nuclear deal with major powers, can ramp up  output to 3.8 million bpd.
Libya and Nigeria are exempt from the accord, while Indonesia has  suspended its membership.
On December 10, OPEC also struck an agreement with countries outside  the group, most notably Russia but not the United States, for them to  reduce production by 558,000 bpd.
On Sunday a monitoring committee charged with tracking adherence to  that deal is due to meet in Vienna for the first time.
Both deals boosted oil prices by around 20 percent to above $50 per  barrel, but gains have been capped by unease about implementation and  rising US shale production thanks to the higher prices.
Both agreements are valid for six months and are extendable for  another six months.
Saudi Arabia's Energy Minister Khaled al-Falih said Monday it was  "unlikely" that an extension would be necessary, pointing to a pick-up  in global demand.
Copyright Ships & Ports Ltd. Permission to use quotations from this article is granted subject to appropriate credit given to www.shipsandports.com.ng as the source.