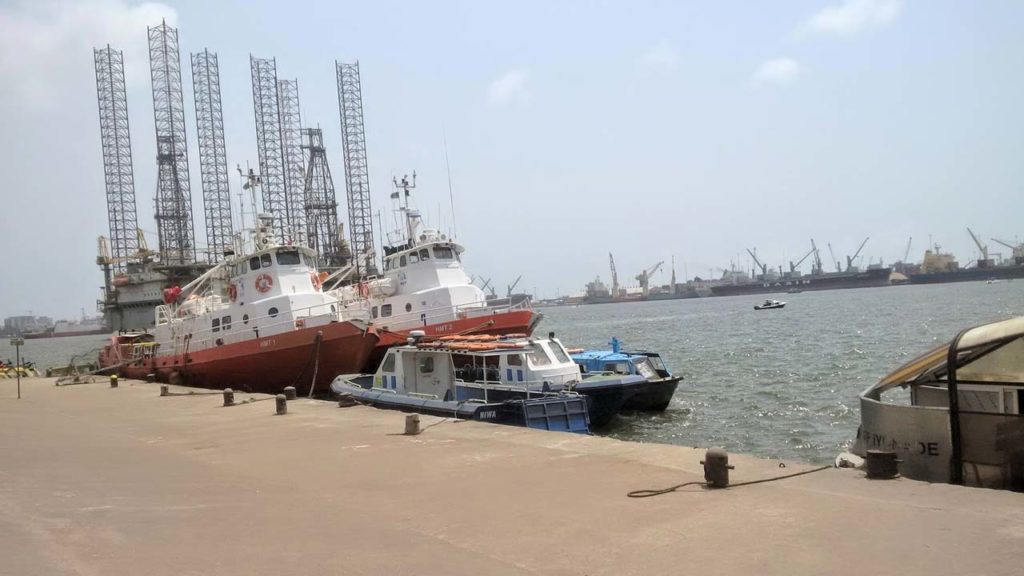 Port operators under the aegis of the Lagos Pilotage Berthing Meeting have kicked against the imposition of $300 per day "passage fee" on ocean-going and coastal vessels by the National Inland Waterways Authority (NIWA).
NIWA, in a memo dated February 4th 2019 and sighted by SHIPS & PORTS DAILY, stated that forthwith, all ocean and sea going vessels that come into the inland waterways must pay a passage fee of $300 per day or its Naira equivalent.
The memo addressed to the Chairman, Lagos Pilotage Berthing Meeting and titled 'Passage Toll for Seagoing Vessels", was signed by the General Manager, Lagos Zone of NIWA, Muazu Sambo.
The memo reads in part: "In line with section 28 subsection 1 of the NIWA establishment Act and the NIWA approved tariff 2017 edition (Section U.I and subsection U.1.2), any sea/ocean/coastal going vessel that comes into the inland waterways is liable to pay passage fees of $300 per day or its equivalent.
"In view of the above, you are advised to ensure all sea going vessels that berth at your jetty comply with these provisions of the law so as to avoid any form of embarrassment that may arise from non-compliance.
"You are kindly enjoined to give maximum support to the authority in its effort to ensure that all lawful revenues due to the treasury are collected and remitted as at when due."
But speaking with SHIPS & PORTS DAILY, Secretary of the Lagos Pilotage Berthing Meeting, Lucky Egbede said the leadership of the Meeting has asked members to disregard the notice because, according to him, the body is not under the supervision of NIWA but the Nigerian Port Authority (NPA). 
"NIWA said any seagoing vessel that comes into the port will pay $300 per day. For example, if on the average, there are 20 vessels inside the port, and each of the vessels is paying $300 per day, and we have berthing day of about three days for a vessel to stay in the port, invariably, they are saying a ship should pay $900 per day.
"What benefit is attached to this fee? Nothing. But just because NIWA is a government agency, they will be issuing charges. They have called us at the NIWA office and we have told them we are not going to pay the fee because our principals are NPA. We don't do business with NIWA. So they should go through NPA. We need to hear from NPA first.
"I know NIWA is supposed to be registering tug boats and badges but I wonder what their concern about ocean going vessels is. When we talk about ocean going vessels, we mean big vessels and they are under NPA," he said.
Egbede also called on other relevant government agencies to intervene on the issue.