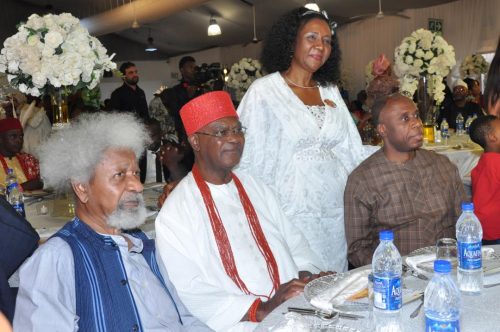 Top shots and senior citizens including Nobel laureate, Professor Wole Soyinka, Minister of Transportation, Rotimi Ameachi, the Obi of Onitsha, Nnaemeka Alfred Achebe and the Chairman of Air Peace, Allen Onyema, among several others converged on the Federal Palace Hotel, Lagos on Sunday to celebrate the second memorial anniversary of the late wunderkind, Orao Orakwusi, who died on December 29, 2017. 
Orao was the son of the Chairman, Shipowners Forum, Barrister (Mrs) Margaret Onyema-Orakwusi. 
A multitalented young man, Orao was hale and hearty until his sudden death in Toronto, Canada at the age of 24. 
Speaking at the event to commemorate the second anniversary of his death, the mother of the deceased said the family lost "a great son" whose memories would forever be treasured.
Orakwusi, who described Orao as a gifted child and a born leader, said although it was hard to accept his death, she had taken solace in the fact that he lived a life worthy of emulation.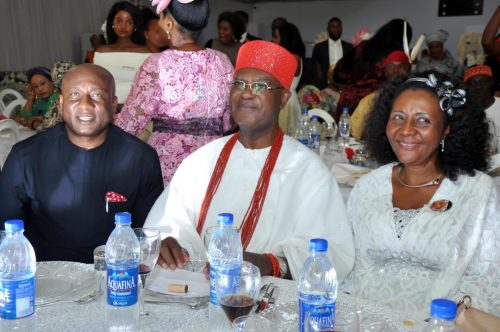 She said, "Orao brought nothing but happiness, honour, pride, respect and distinction to the family. My journey with Orao started in a very pleasant manner. He lived centuries before he was born because unlike children who would watch cartoon characters, Orao would watch National Geographic and History channels. Then he started writing and drawing and became everybody's darling and I said to myself, we have something special in our hands.
"He wrote a lot of poems. He was an expert in story telling and winning a lot of awards and he loved humanity. So for us the Onyema and Orakwusi family, and especially for me, I count my blessings and I think God blessed me with a saint and he decided to take him when he did."
In addition to being a medical student, she said Orao was a saxophonist, artist and writer, with several works to his credit. 
Several other speakers at the event spoke glowingly of the leadership qualities of the deceased and his contributions to art and music.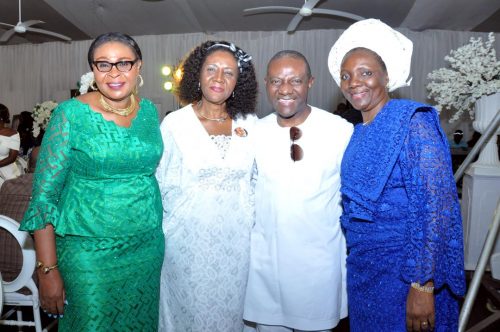 The highpoint of the event was the launch of the Orao Foundation to recognise and support budding saxophonists. The foundation is chaired by the Obi of Onitsha, Nnaemeka Alfred Achebe. Its members include the Director-General of Nigerian Stock Exchange (NSE), Oscar Onyema; member of the House of Representatives representing Ogbaru Federal Constituency of Anambra State, Chukwuka Onyema; top musician, Onyeka Onwenu; and Uju Ifejika of Brittania-U among others. 
The event was also witnessed by several other dignitaries including former Managing Director of Nigerian Ports Authority (NPA), Chief Adebayo Sarumi; former Managing Director of the defunct Oceanic Bank, Cecilia Ibru; founding President, Shipowners Association of Nigeria (SOAN), Engr. Greg Ogbeifun; pioneer President, Nigerian Shipowners Association (NISA), Chief Isaac Jolapamo; and the Chairman of Nigerian Ports Consultative Council, Otunba Kunle Folarin, amongst others.