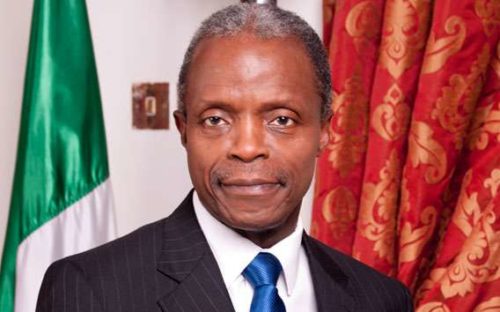 Vice President Yemi Osinbajo said on Wednesday Nigeria's economy is expected to perform much better in the second half of the year, following sluggish growth in the second quarter.
Nigeria, largely dependent on its oil reserves began climbing out of its first recession in 25 years in 2016 as global crude prices rebounded and President Muhammadu Buhari's government implemented the early stages of a turnaround plan.
But the recovery has been relatively slow, and since the beginning of this year the pace has started to dip as the oil sector again struggles.
"We expect to see the growth figures doing much better," Osinbajo told reporters after the statistics office had released the April-June figures earlier this week.
"What you are seeing today is a snapshot but if you look at the long-term, clearly we are going to be doing much better," he said, adding that a micro-credit programme for 2 million traders should begin to bear fruit in the coming months.
The pace of economic recovery has been a sore point since Buhari took power in 2015 on promises to rejuvenate Africa's largest oil producer. Flagging growth could spell trouble for Buhari as he seeks re-election in early 2019.
The vice president, however, said he expects a turnaround. "We're very optimistic and we're going to power into the next year," Osinbajo said.
Agency Report