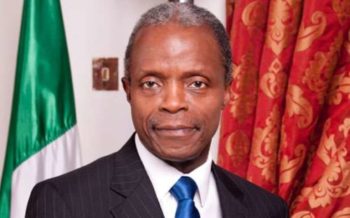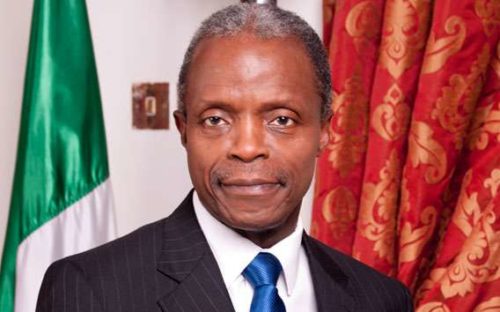 Acting President Yemi Osinbajo, other members of the Federal Executive Council (FEC), Permanent Secretaries and heads of Ministries Departments and Agents (MDAs) on Thursday held a retreat at the old Banquet Hall of the State House, Abuja.
The retreat, which is on the Implementation of the Economic Recovery and Growth plan (ERGP) and the 2018 budget preparation, has the theme: "Building Synergy for Effective ERPG Implementation."
The FEC had on Wednesday approved the 2018-2020 Medium Term Expenditure Framework (MTEF).
Speaking with State House correspondents at the end of the retreat, the Minister of Budget and National Planning, Udo Udoma, said "It was basically about the ERGP and preparations for the 2018 budget and linking the plan with the budget. We will be briefing cabinet members about the linkages between the plan and the budget.
"Basically we have to keep on reviewing at every stage, so this is review about where we are, what needs to be done and what steps we need to take in areas that we need to fast rack. We need to review what we are doing at the stage of implement. So this was the purpose of the meeting.
"We are moving ahead in terms of the modalities that have been defined. This is not the time to actually say what stage and so on. We will be giving briefings and so on."
On when the MTEFF will be sent to the National Assembly, the minister added: "National Assembly is on break so nearer the time they will resume in September. But ours is to follow the fiscal responsibility acts which has some timelines and we are trying to keep strictly by those timelines.
"So the budget will get to the National Assembly by October that was our commitment. We will go all out to make that happen. We made a commitment that we will do that on our part and we intend to deliver on that commitment. This is a government that delivers on its promises."